A major new retrospective on the Western film genre, with screenings of seven classic movies alongside a six week course led by Robert Senior.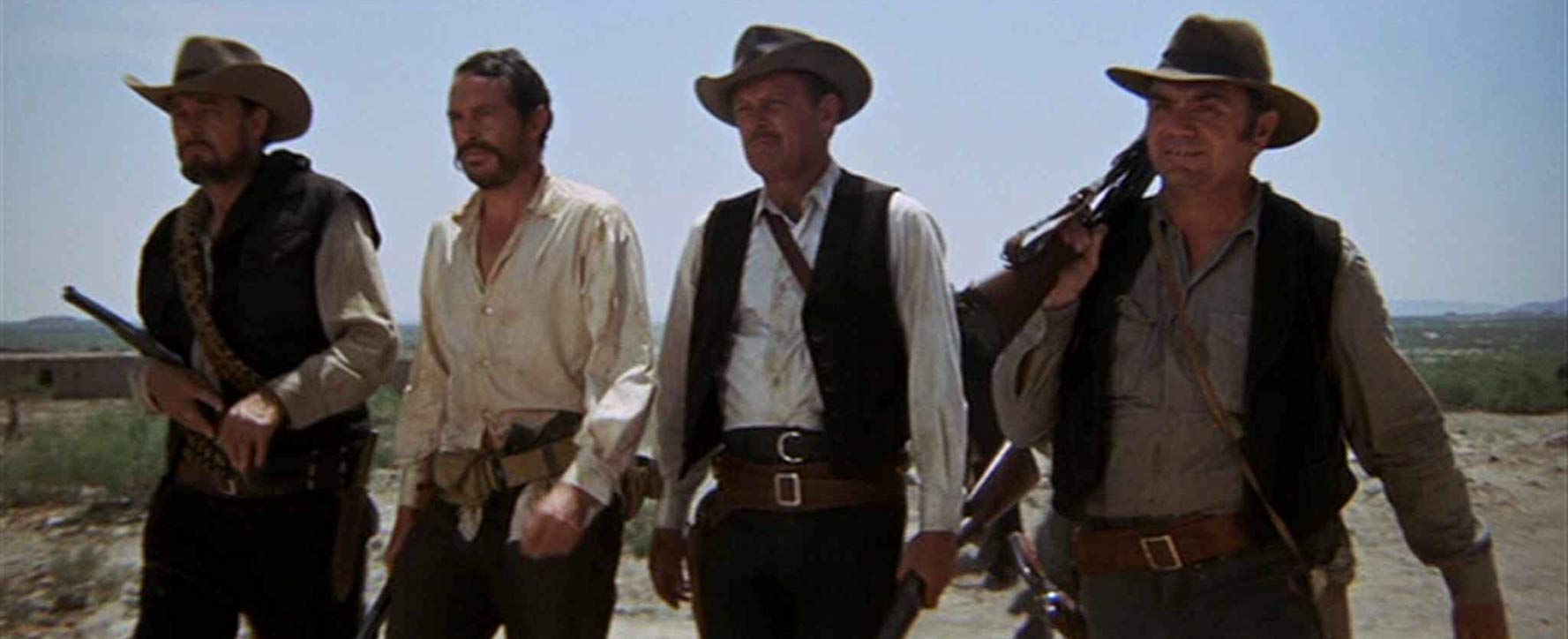 The western was the dominant American film genre from the silent era to the outbreak of World War II as Americans reflected on their recent past and especially the pioneering years of the latter half of the 19th century. Westerns explored this narrative and its colourful characters but also mythologised its true history, focusing on rugged heroic individuals and their triumph over adversity. After the war westerns became more complex, exploring psychologically damaged characters, new approaches to the treatment of the native Indian, gender issues, and the friction between individual values and the community. In the 1960s the emergence of Italian spaghetti western and revisionist American westerns brought a new surge in popularity, and despite the subsequent decline great westerns continue to be made to this day.
A classic Western of the silent era, The Winning of Barbara Worth (Henry King, 1926) is a rousing adventure featuring a young Gary Cooper and a climactic flood sequence. The lean and powerful High Noon (Fred Zinnemann, 1952) explores themes of courage and betrayal in response to the McCarthy era, while John Ford's seminal and beautiful western The Searchers (1956) depicted the epic landscapes of the American west and the psychological issues of John Wayne's flawed hero. After a spate of anti-westerns, John Wayne responded defiantly with the brilliantly constructed and highly entertaining Rio Bravo (Howard Hawks, 1959).
With spaghetti westerns increasingly dominating the box office Hollywood responded with new approaches to the genre. The seminal movie was Sam Peckinpah's visceral, violent masterpiece The Wild Bunch (1969), as westerns engaged with a Vietnam-era new realism and the emerging youth counter-culture of the 70s. Although the genre then went into decline Clint Eastwood and Kevin Costner continued to make great westerns, with Eastwood's sombre and reflective Unforgiven (1992) emerging as one of the best westerns ever made. In a postmodern era, western classic themes have been updated with the emergence of the neo-western, with Cormac McCarthy's contemporary Tex-Mex thriller No Country for Old Men (Joel and Ethan Coen, 2007) arguably the best, substituting dangerous hitmen for traditional western adversaries.
All films will be introduced by Robert Senior whose Genre Film Club accompanies the screenings. Tickets for the club include the screenings for free or you can just book individual films.
Over six sessions  he will explore the origins of the western genre: its themes and meanings; its social, political, gender and ethnic aspects; and the most famous films and directors. Each session will feature film clips and discussion.
The sessions are on Tuesday evenings from Jan 28 – March 10 (excluding Feb 18) from 19:00 to 20:30.