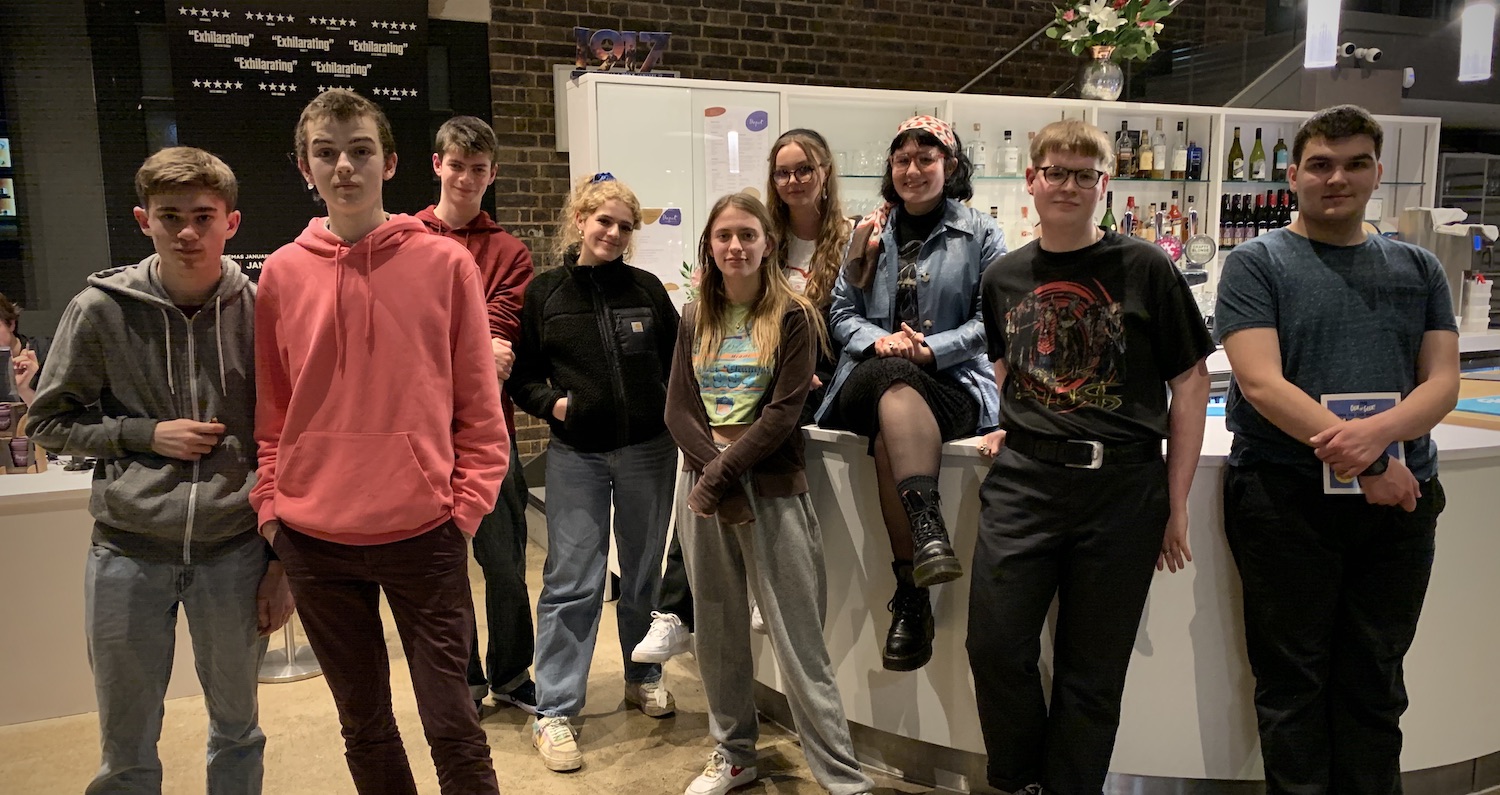 Depot Kino Collective is a group of young adults who put on regular monthly screenings. Our aim is to help bring a wider range of audiences into the cinema and explore a new world of cinema they may not have been aware of.
All our work is our own, we produce our own marketing materials, design our own posters and make trailers too. Everything we do demonstrates our sheer enthusiasm for film.
We are active on social media including Instagram, Facebook, Letterboxd and Twitter, posting all the information you need about upcoming events and screenings.
Thursday 5 March    18:00     Screen 3
In a day-glo-coloured, bizarro version of suburbia where adults wear braces on their already-straight teeth, everyone drives golf carts, and children magically turn into golden retrievers, soccer moms and best friends Jill and Lisa are locked in a passive aggressive battle-of-the-wills that takes a turn into the sinister when Lisa begins systematically taking over every aspect of Jill's life.
"Greener Grass" is a movie that's not only immediately destined for cult status – it's the rare movie that truly earns it – Geoff Berkshire, LA Times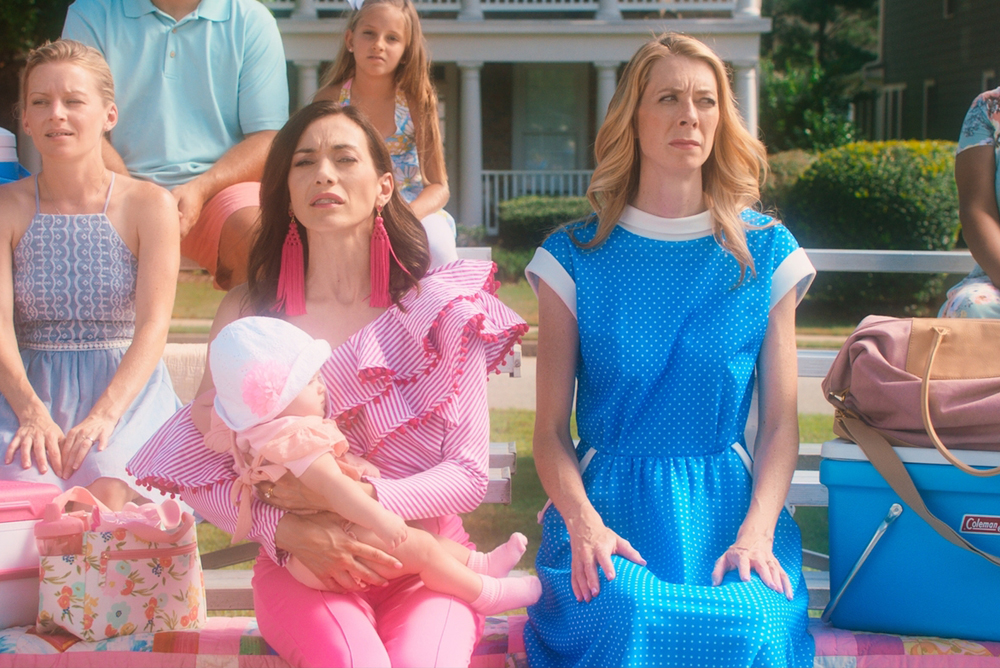 Beginning in December 2017, we have presented a variety of monthly screenings: horror movies like The Girl with All the Gifts, Jaws, A Girl Who Walks Home Alone At Night and Orphan; coming-of-age dramas like Moonlight, Juno, Persepolis, The Virgin Suicides, Rebel Without a Cause, 20th Century Women and Cinema Paradiso; musicals like Hairspray, Labyrinth and Hedwig & the Angry Inch; and cult classics like Donnie Darko and Jackie Brown.
We have had events like Britain's got talent semi-finalist Ventriloquist and Magician Sam Jones before our Labyrinth screening and Q&As  after out screenings of 20th Century Women and Cinema Paradiso. We also had a quiz and a local band playing music on our 'Female Gaze' takeover day in July 2018, alongside some screenings of local student short films. We even interviewed the famous film critic David Thomson in a live Q and A.