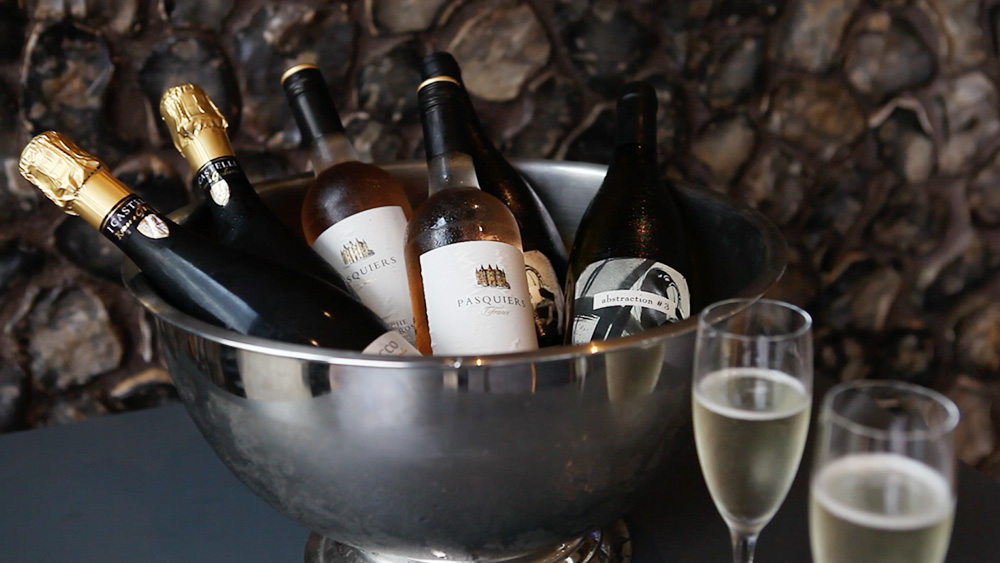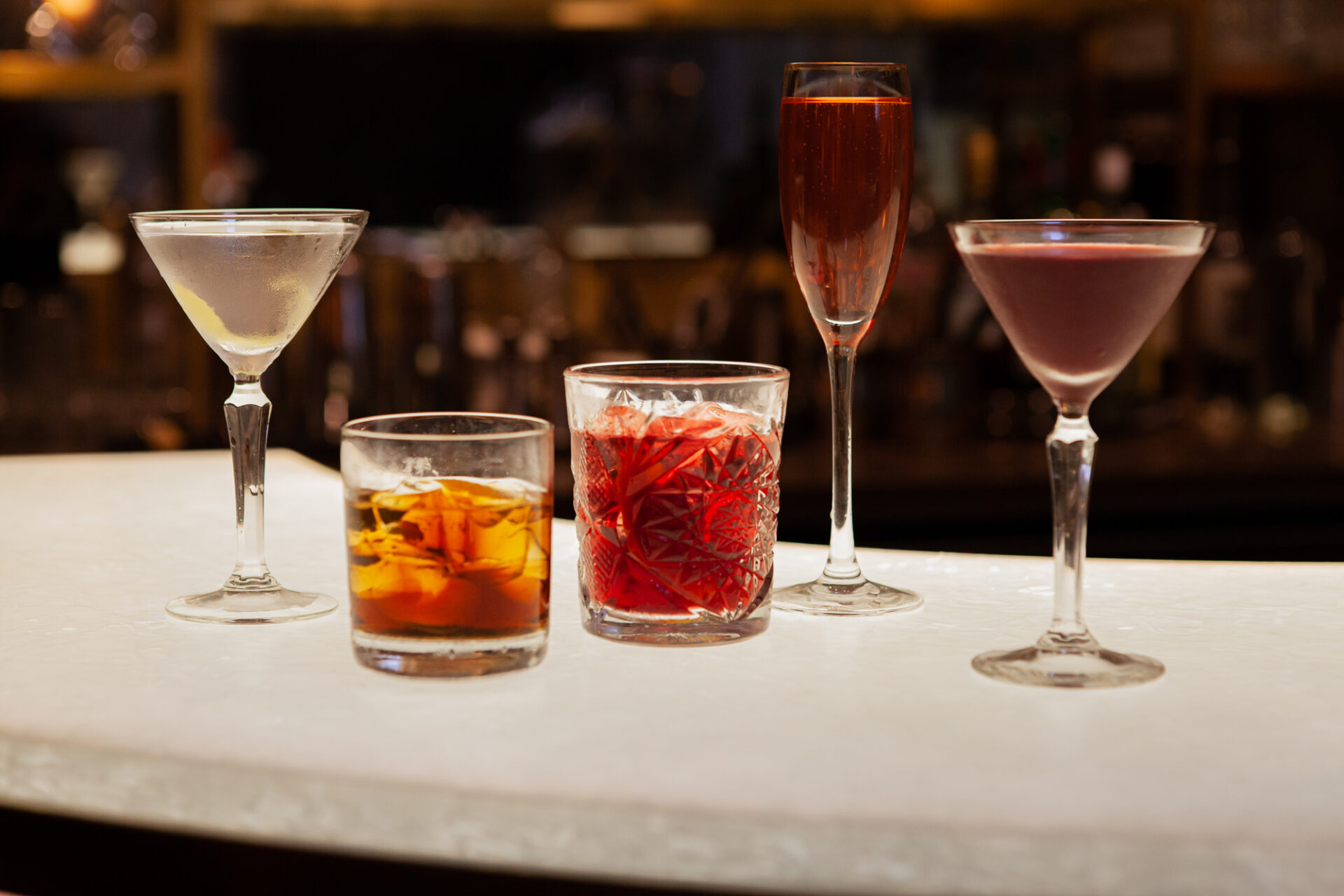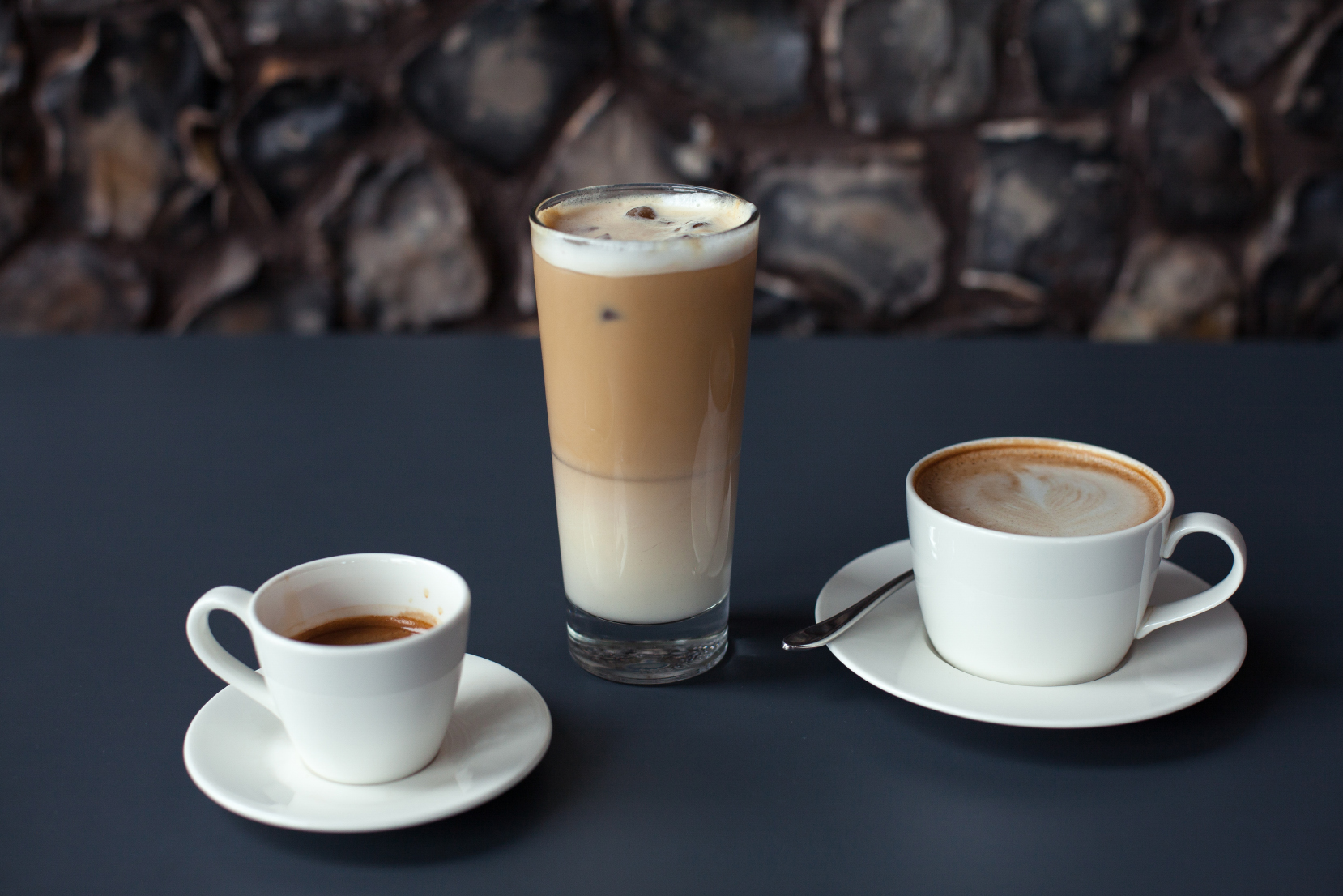 Sparkling wine
Bottle/125ml
Valfonda V Prosecco (Italy)
25.00 / 5.50
Mas Macia Cava Brut (Spain – Vegan)
35.00 / 6.50
Rosé wine
Bottle / 250ml / 175ml
Les Oliviers Rosé (France – Vegan)
27.00 / 9.00 / 6.30
White wine
Bottle / 250ml / 175ml
Percheron Chenin Blanc (South Africa – Vegan)
23.50 / 7.90 / 5.80
Borsao Blanco Chardonnay (Spain)
25.50 / 8.50 / 6.00
Alasia Gavi Cortese (Italy – Vegan)
27.50 / 9.20 / 6.50
Franz & Friends Gruner Veltiner (Austria)
29.50 / 9.90 / 7.00
Red wine
Bottle / 250ml / 175ml
Percheron Shiraz (South Africa – Vegan)
23.50 / 7.90 / 5.80
Mr Pat Merlot (Australia – Vegan)
25.50 / 8.50 / 5.80
Camino Rioja Crianza (Spain – Vegan)
27.50 / 9.20 / 6.50
Sottano Cabernet Sauvignon (Argentina)
29.50 / 9.90 / 7.00
Cans & Bottled Beer
ABYSS WISH YOU WERE THERE IPA, 5.6% (440ml can) – Vegan
6.00
ABYSS TROPICAL THUNDER, 6.2% (440ml can) – Vegan
6.00
Laine Brew Co Mangolicious Pale Ale, 4.7% (330ml can) – Vegan
3.80
Lakedown Best Bitter, 4.2% (500ml bottle) – Vegan, Gluten Free
5.00
Long Man Helles Larger, 4.6% (330ml bottle)
4.20
Low or no alcohol
Bitburger Drive, 0.0% (330ml bottle)
3.50
Laine Brew Co King Limbo IPA, 0.5% (330ml bottle)
4.50
Draft
ABYSS Gonzo Pilsner, 4.6%
Pint – 5.20. Half – 2.90
Bedlam Fest Bier Larger, 5.4% 
Pint – 5.80. Half – 3.00
Lakedown American Red Ale, 4.8%
Pint – 5.20. Half – 2.90
Cider (all 500ml bottles – all Vegan & Gluten Free)
Hornet Dry, 4.8%
6.20
Conquest, 4.8%
6.20
Hairy Pig, 4.8%
6.20
Crowman, 6%
6.40
Vintage, 6.8%
6.40
Spirits
25ml single measure unless otherwise indicated.
GIN
Ditchling Gin 4.00
Seven Sisters Gin 4.00
58 & Co Pink Gin 4.20
VODKA
Stolichnaya 4.00
Skull Vodka 4.20
58 & Co Vodka 4.20
Koniks Tail Spelt Grain Vodka 4.50
RUM
Kraken Spiced Rum 4.20
Tidal Rum 4.50
TEQUILA
El Sueno Tequila 4.00
El Rayo Plata Tequila 4.50
WHISKEY
Slane Triple Cask 4.00
Johnny Walker Black Label 4.00
Monkey Shoulder 4.00
Woodford Reserve 4.00
Suntory Toki 5.00
BOURBON
Buffalo Trace Kentucky Bourbon 4.00
Maker's Mark Bourbon Whiskey 4.00
Wild Turkey 101 4.50
Remy Martin VSOP 4.50
Tonics
Folkington's (200ml bottles) Made Locally in Arlington. Vegan.
Indian Tonic (36cals) 2.0
Light Tonic (23cals) 2.0
Folkington's Still (250ml bottle) 3.00
Cloudy Apple / Orange
Folkington's Sparkling (250ml can) 3.00
Elderflower  / Fiery Ginger Beer
Sparkling Life Water (330ml can) 1.80
Coca Cola (330ml) 2.80
Regular, Coke Zero
Punchy
Grown up soft drinks with low sugar and natural ingredients
All 3.20
  Cucumber, yuzu and rosemary
Peach, ginger and chai spice
Blood orange, bitters and cardamom
Coffee
Pharmacie coffee (The Cure blend).
Decaffeinated available.
Oat or semi-skimmed milk available.
Americano 2.60
Espresso 2.30
Cappucino 2.90
Flat White 2.90
Latte 3.00
Hot Chocolate 3.00
Strong English Breakfast 2.5
Divine Earl Grey 2.5
Naturally caffeine free 2.5
Clean Green, Organic Chamomile, Liberating Lemon & Gnger, Peppermint and Spearmint, Joe's Tea Choccy Roo brew rooibos
Some of our foods contain allergens. Please speak to a member of staff for more information.