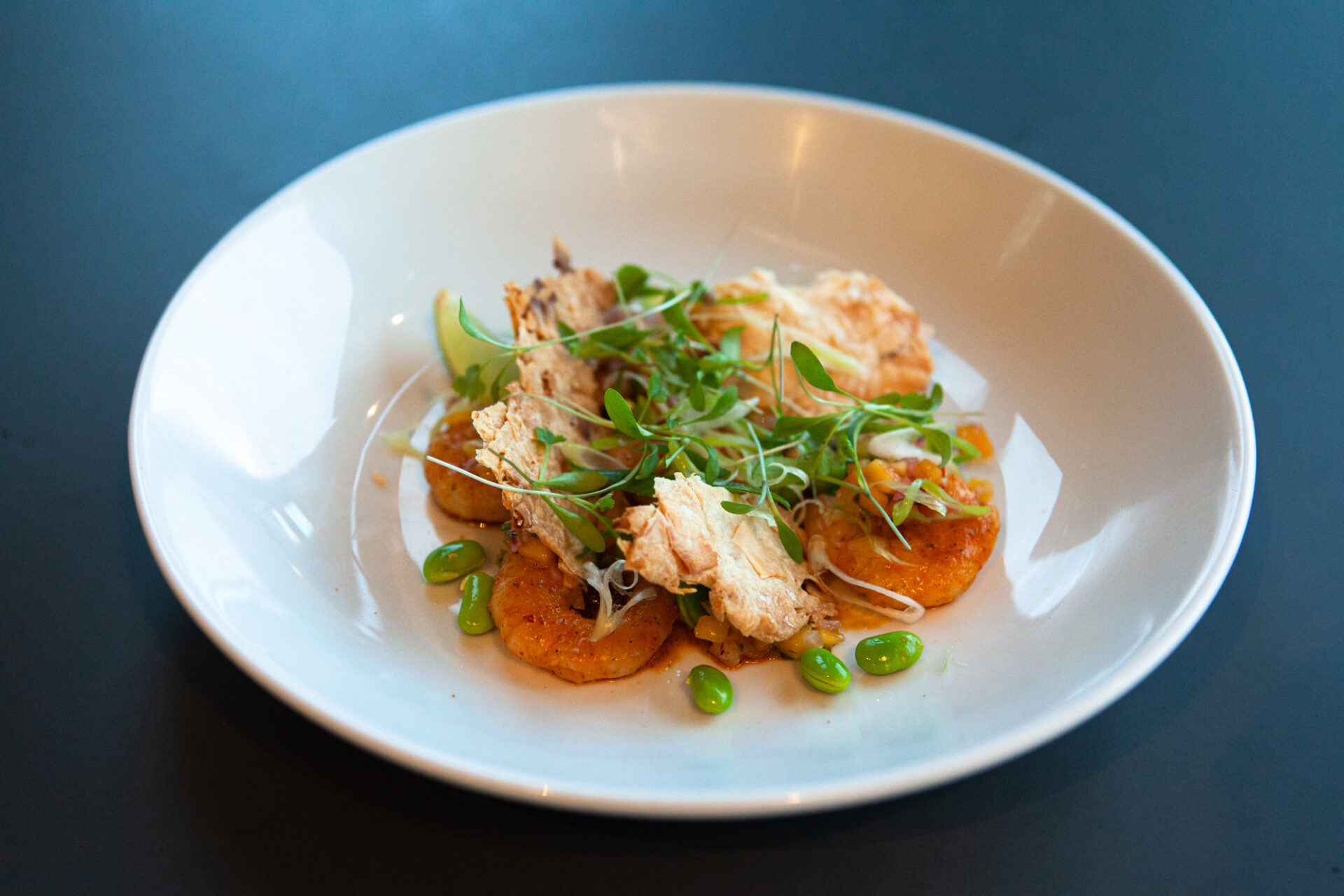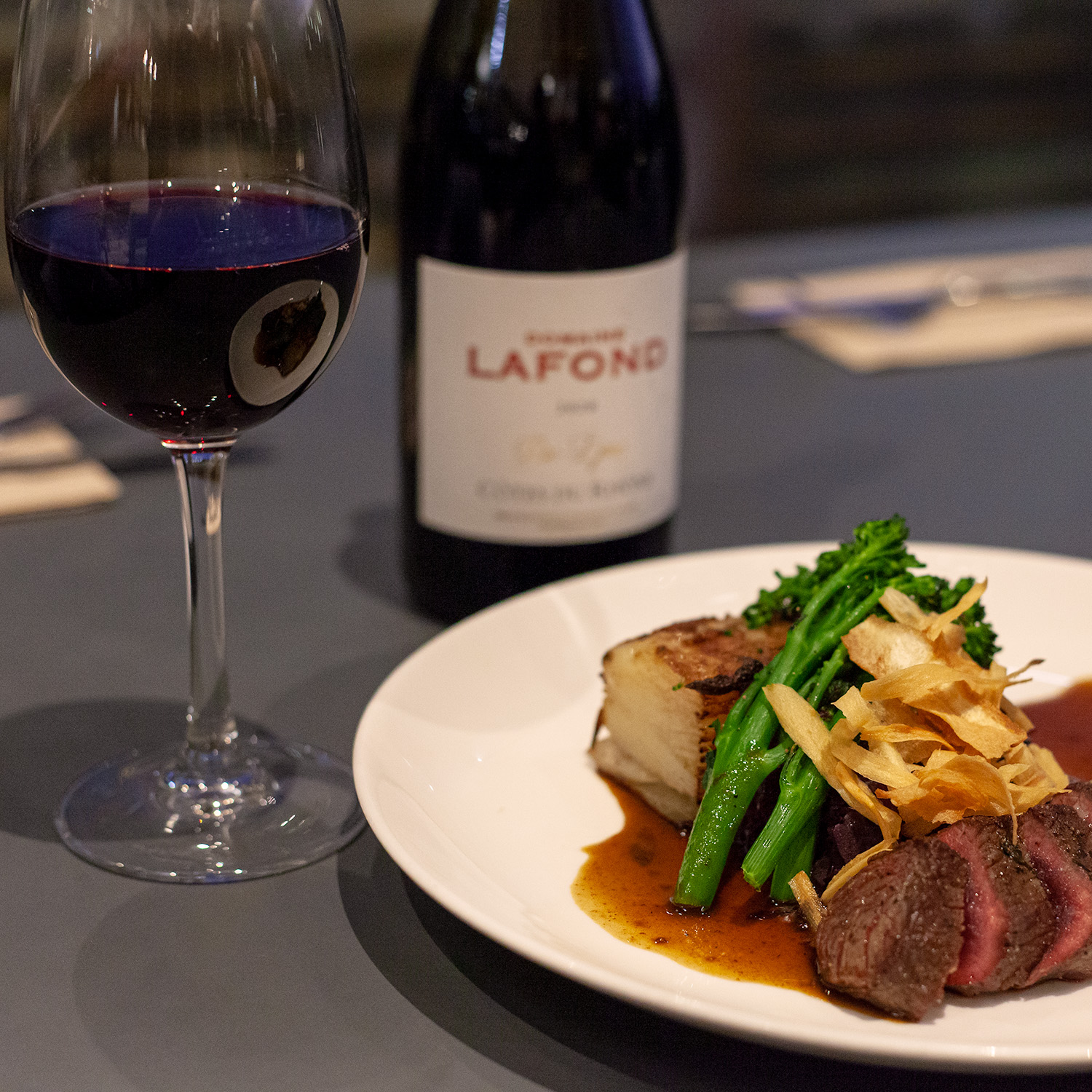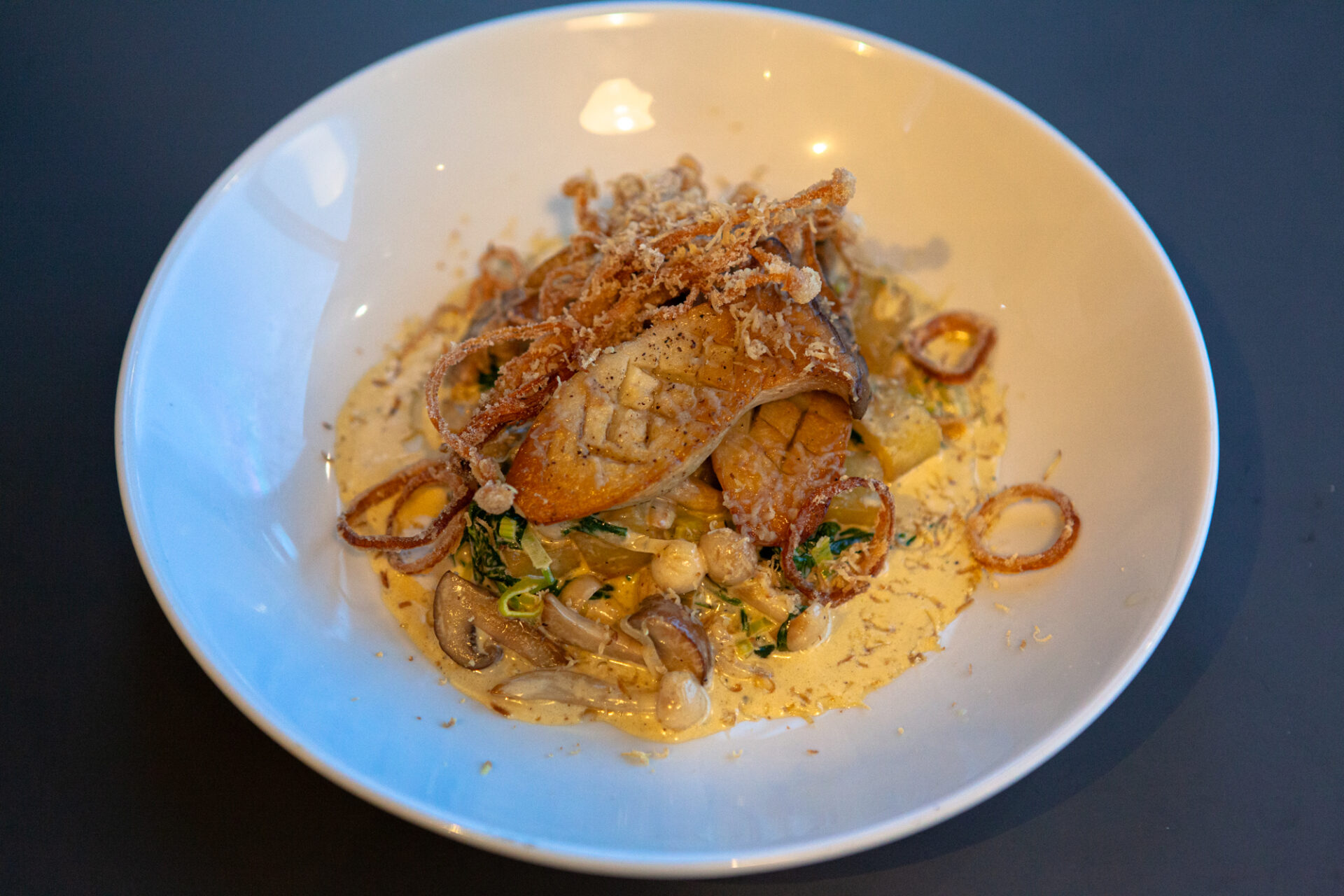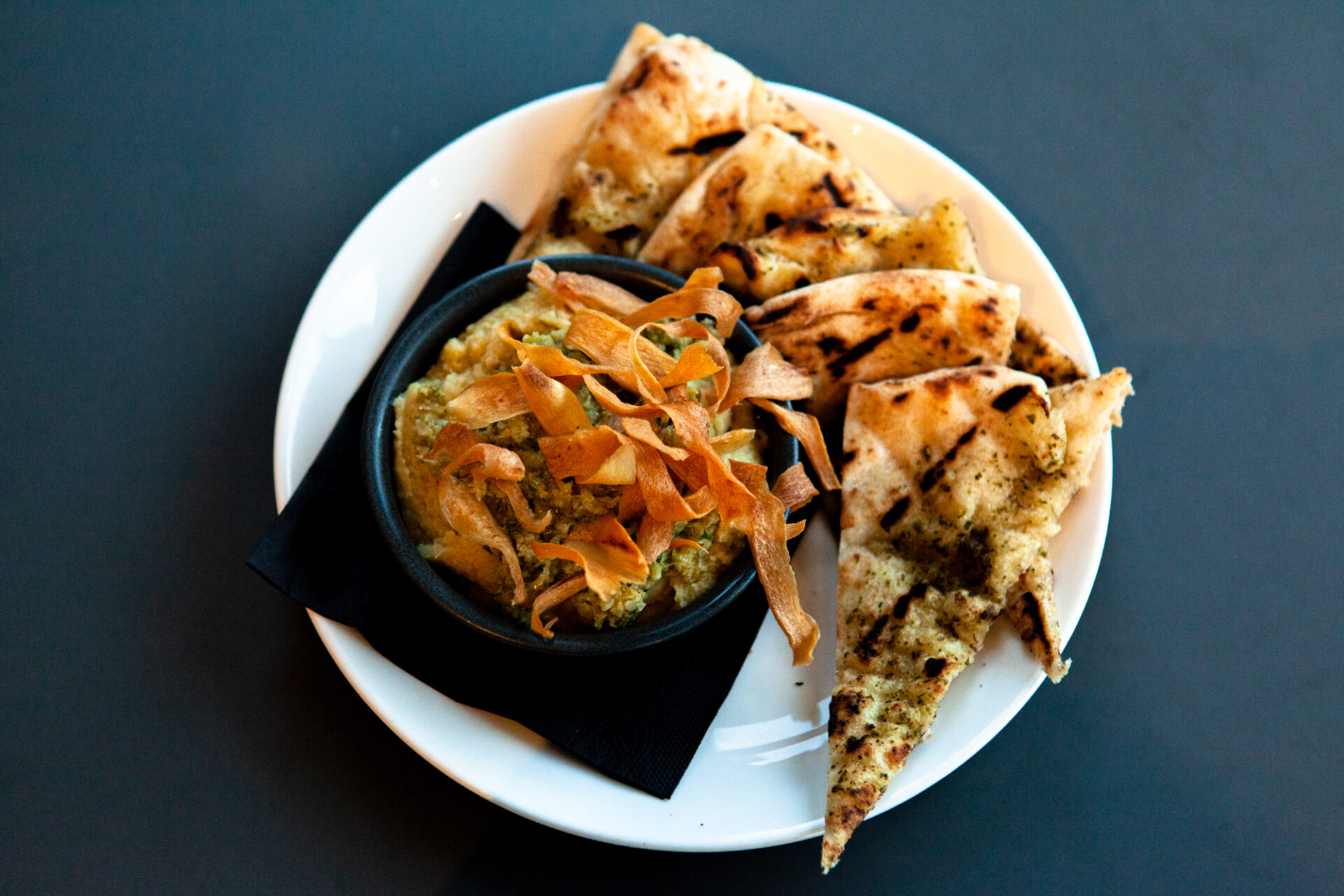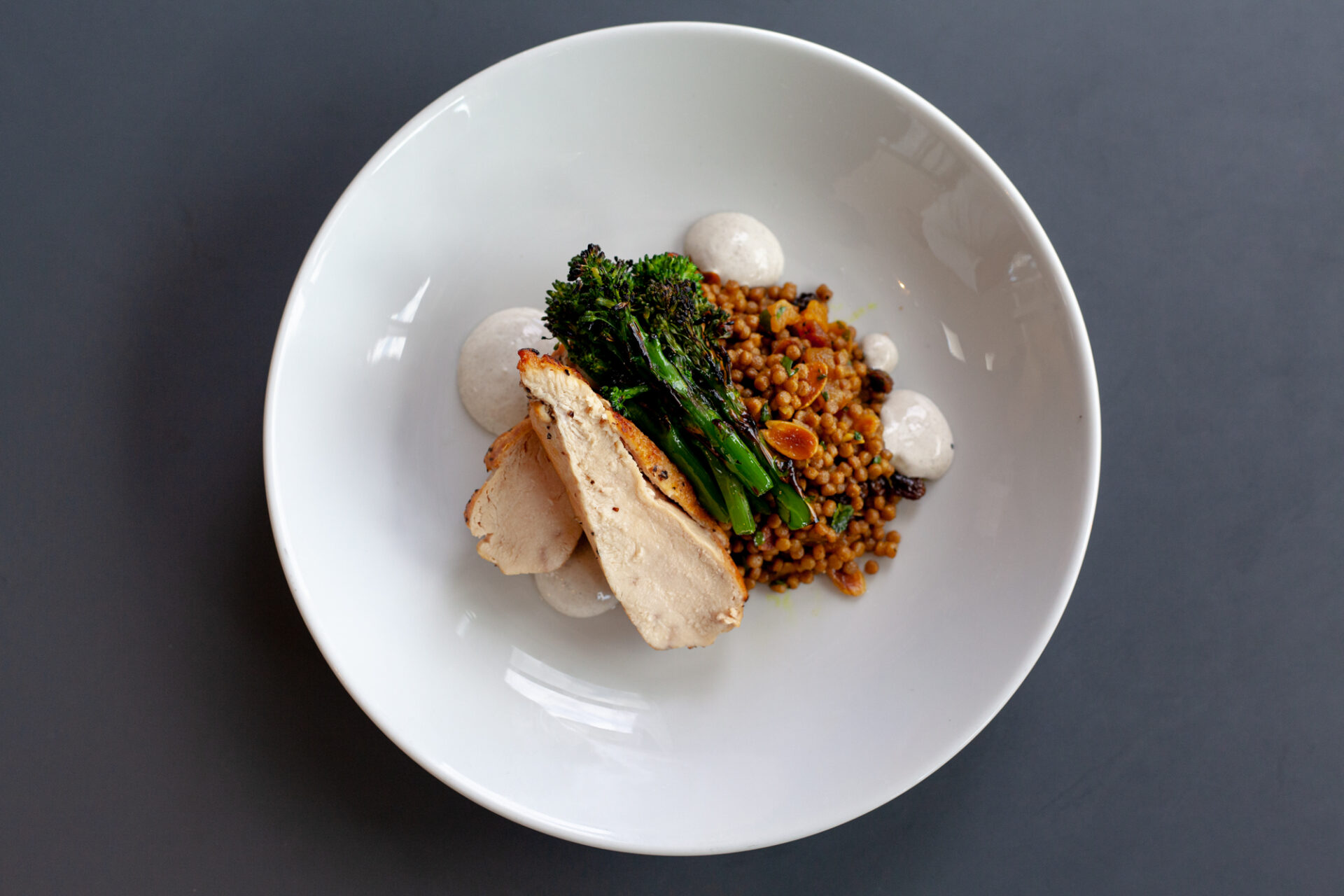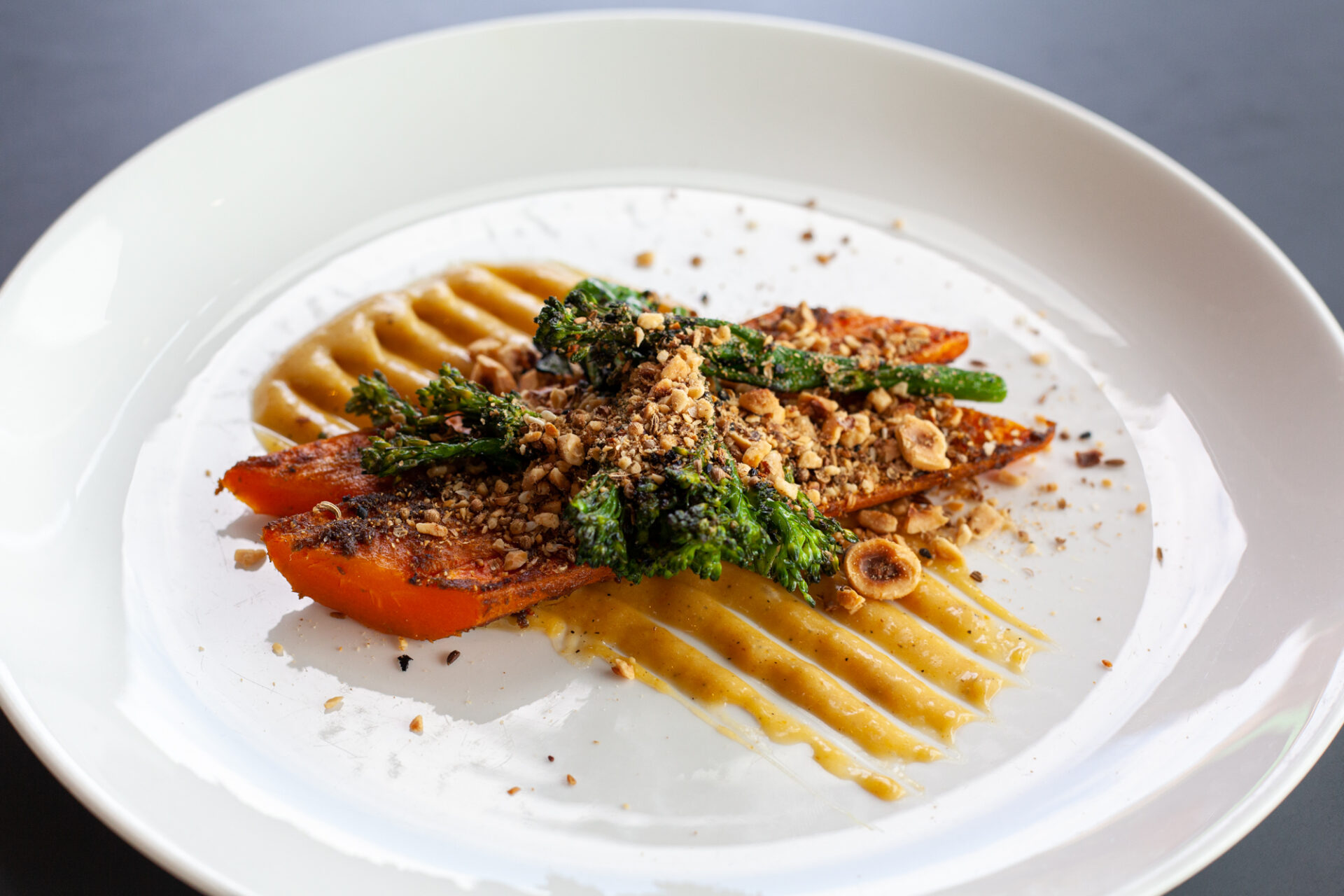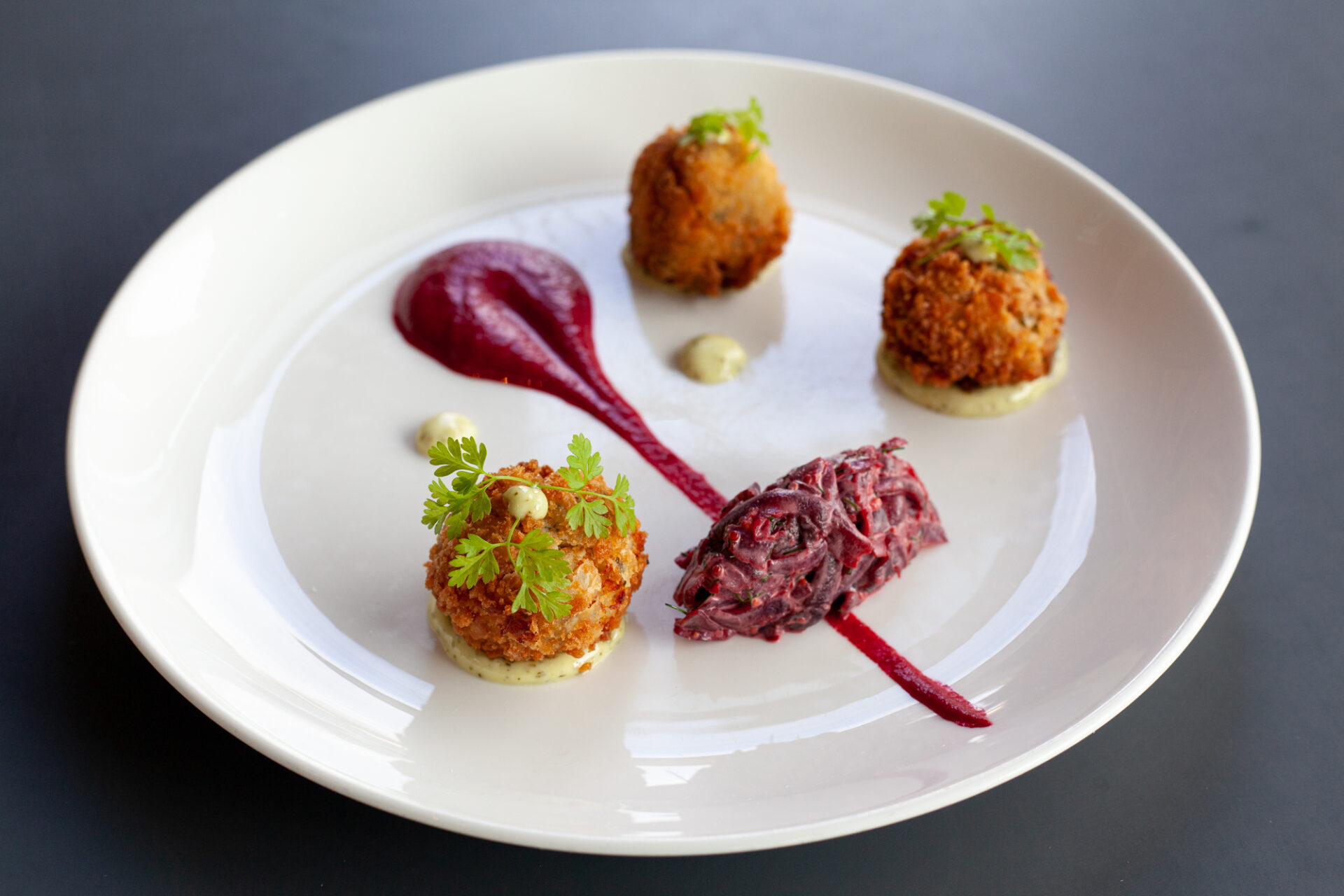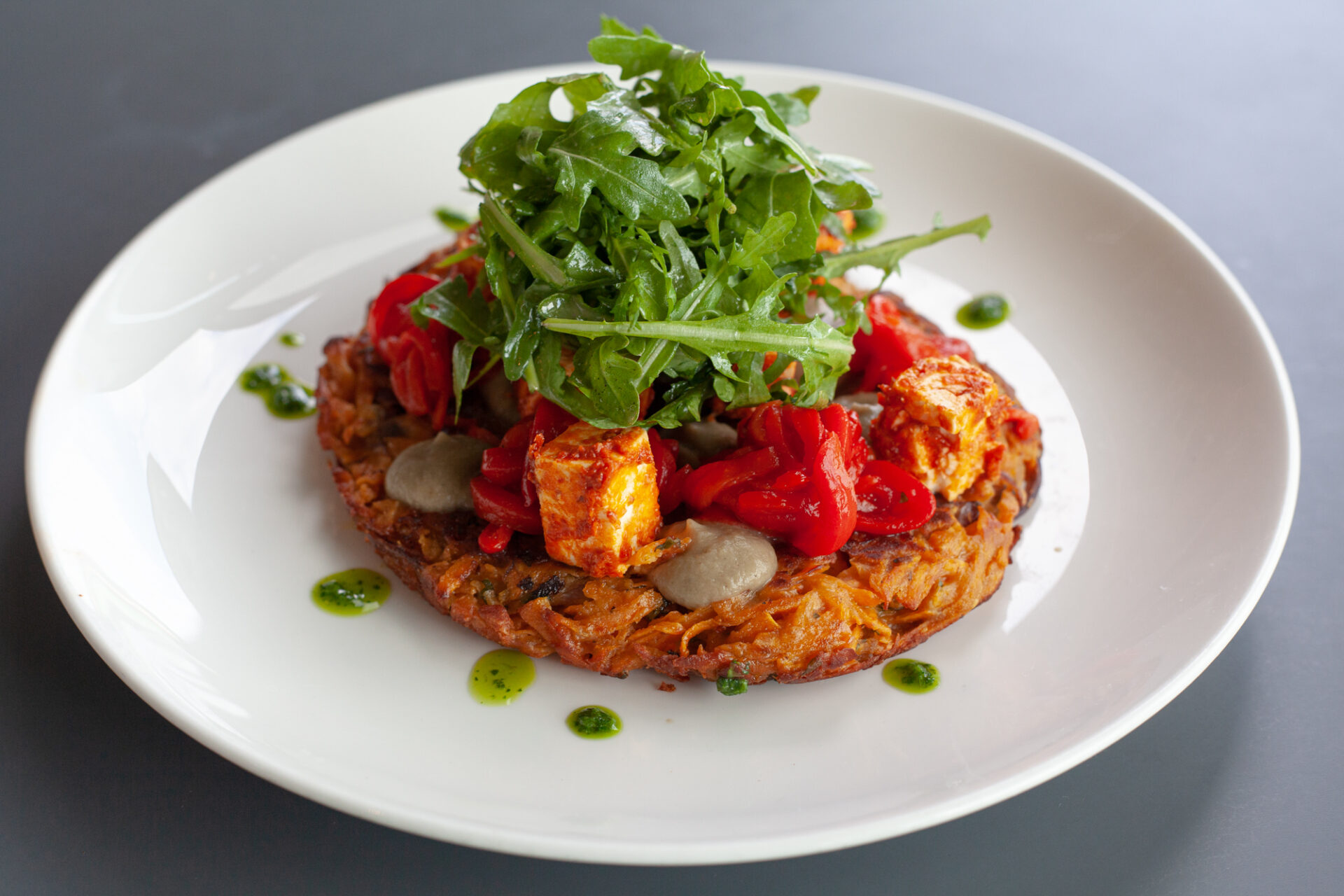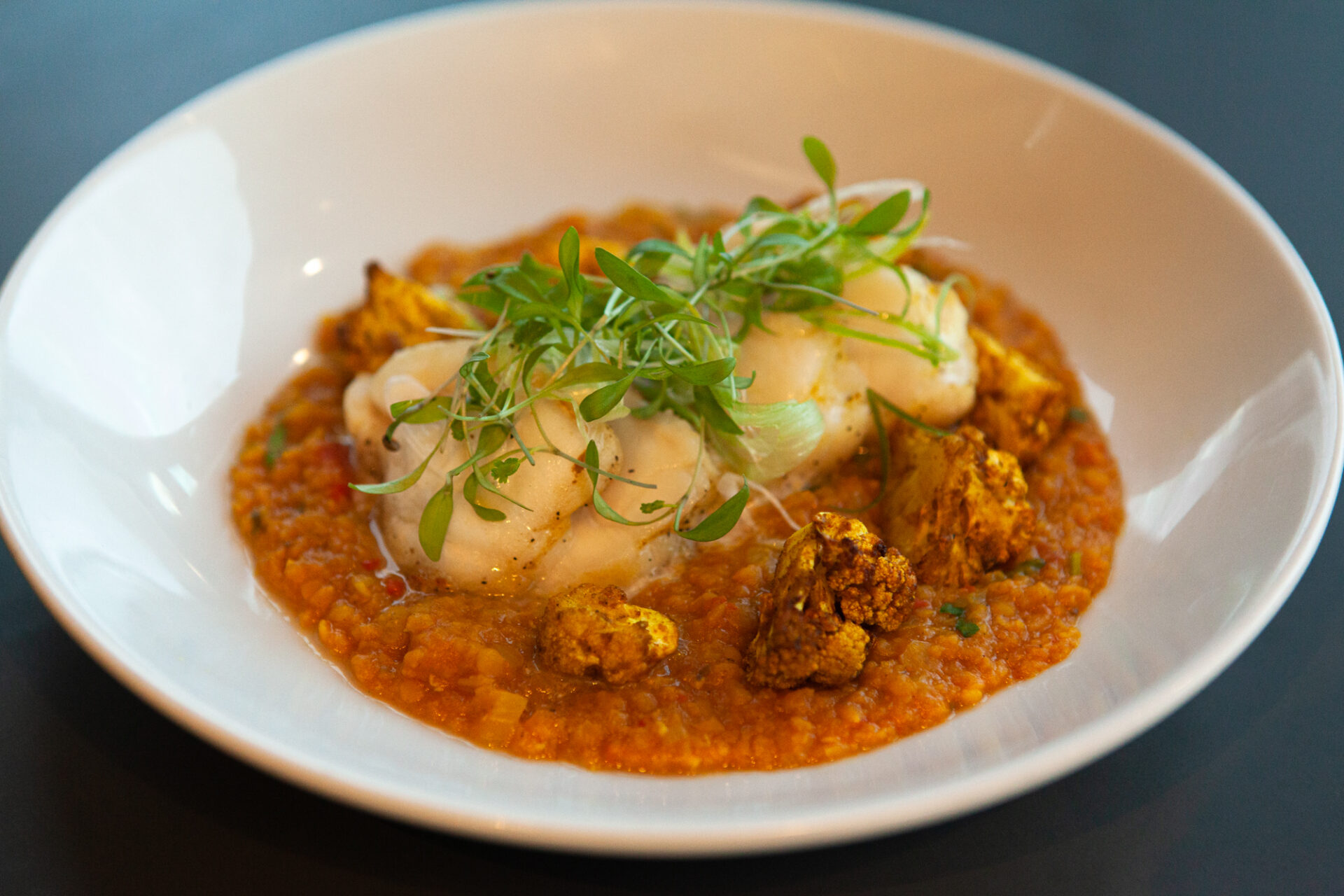 Served Mon – Sat, from 16:00 – 21:00
Please note: we recommend allowing up to two hours to dine before your film or live arts screening.
Starters
Soup of the Day [Vegan, can be gluten free with bread change]
5.5
Muhammara
with with toasted almonds & flatbread
6.5
Beetroot and Mozzarella Arancini
with spinach purée & honey dressing
6.5
Vegan Cashew Ricotta
with beetroot, orange, mint dressing & pumpernickel crumb
7.0
Cured Salmon
with fennel cream, pickled cucumber, orange, radish & samphire
7.0
Beef Brisket Tacos
with chorizo jam, paprika aioli & pickled shallots
7.0
Mains
Golden Cross Goat's Cheese, Red Onion & Cherry Tomato Tart
with salsify, samphire & hazelnuts
14.0
Curried Spinach & Potato Roulade, Chickpea & Tomato Curry [Vegan]
with onion bhaji, tikka carrot pakora, mango & coconut dressing
14.0
Crispy Chicken Burger
with gochujang sauce, spicy slaw, pretzel bun & chunky chips
15.00
Pork Tenderloin with black pudding bon bon, potato rosti,
squash purée, pickled apple, kale and red wine jus
16.0
Seabream Fillet
with linguine, chilli, tomato & soft herbs
16.0
Sides
Chunky chips
5.0
Skinny fries
5.0
Halloumi fries
5.5
Garden salad
4.5
Children's menu
Chicken Goujons
4.5
Fish goujons
4.5
BBQ Quorn Nuggets
4.5
All served with skinny fries & peas
Ice cream
3.25
Some of our foods contain allergens. Please speak to a member of staff for more information.
Please note: we do not offer table reservations