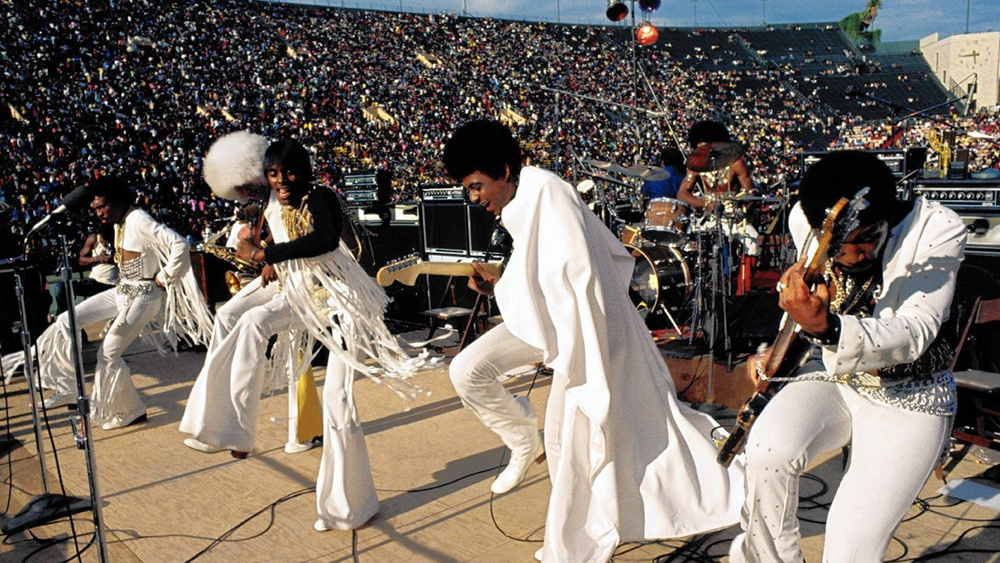 From the hip hop beats and Latin rhythms of Lin-Manuel Miranda's In the Heights, to a quest to record an album on 12 of the world's greatest violins (while a pandemic rages), Janine Jansen: Falling for Stradivari; and from a musical odyssey through five weird and wonderful decades of The Sparks Brothers, to Isaac Hayes belting out Shaft in the vibrant documentary record of a 1972 LA music festival Wattstax …
Join us on a celebration of music in a diverse array of forms at Depot.
The British rock band Idles, formed in Bristol in 2009, empower fans to talk about mental health in a new documentary about finding strength in vulnerability, Don't Go Gentle: A Film About Idles. And Martin Scorsese documents the Rolling Stones' energetic performance at New York's Beacon Theatre in 2006, with clips and interviews, in the intimately shot Shine a Light.
Plus, the once-in-a-lifetime concert event Mick Fleetwood and Friends celebrates the music of Peter Green and the early years of Fleetwood Mac. Sublime.