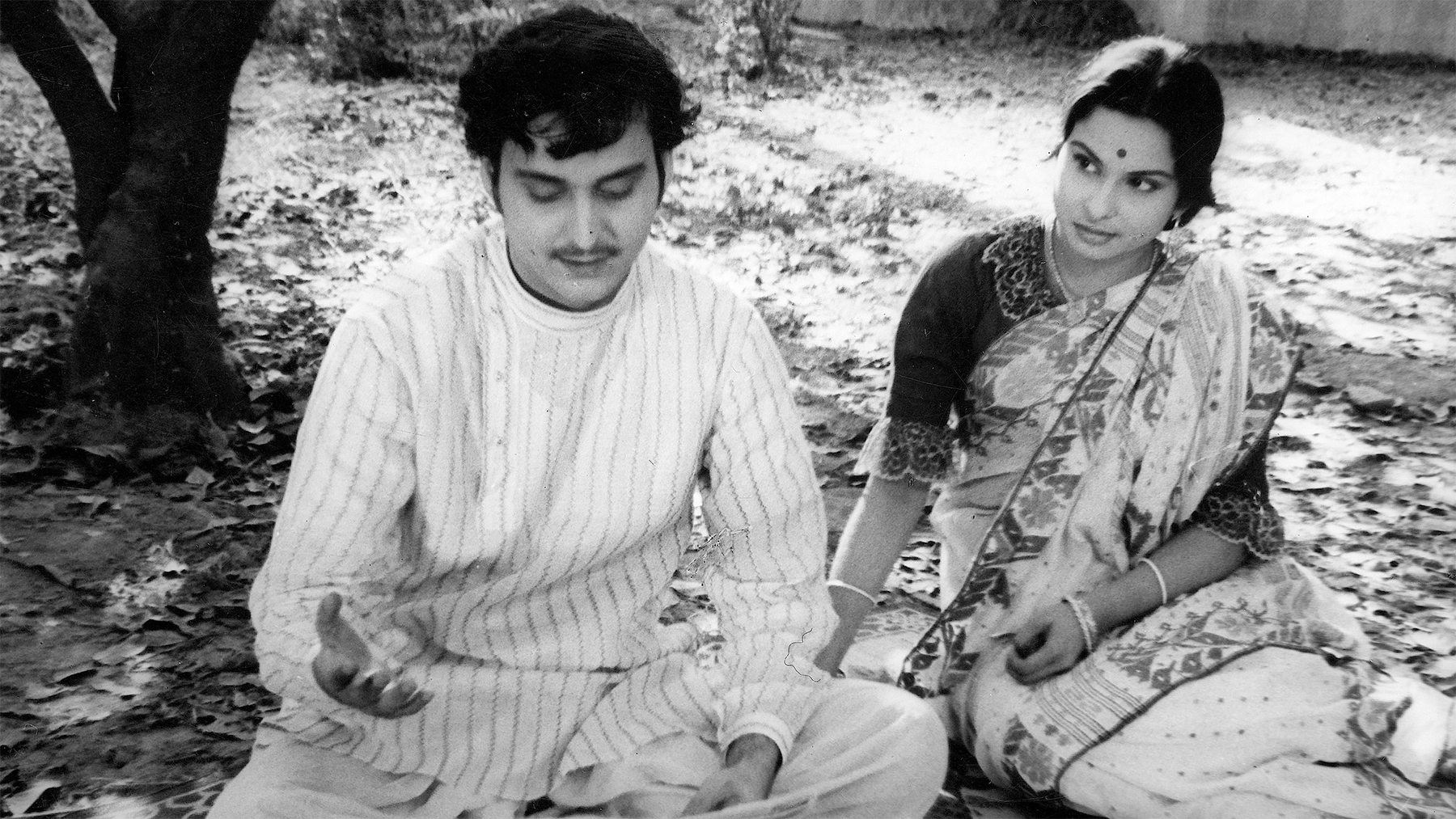 A master of his craft and generous in spirit, Satyajit Ray remains a classic star of world cinema. He hailed from a progressive, literary family in Bengal and his films document the journey of a nation from colonial to post-colonial, tradition to modernity, from changing generations of fathers to sons, and shifting relations in times of crisis or rupture. A polymath who scripted, designed, composed and directed, Ray offered enduring glimpses of life itself through his poetic treatment of story. He used exquisite dramatic detail, original music scores and some of the finest actors to weave small narratives that held larger worlds in their fold.
– Sangeeta Datta, BFI season programmer
Mahanagar – The Big City
Hailed as one of Satyajit Ray's greatest films, The Big City is set in 1960s Calcutta, where gender roles, economic and social values are rapidly changing. Ray's muse Madhabi Mukherjee plays the lead role of Arati, a middle-class housewife who's compelled to take the job of a saleswoman in order to support her family. Her recognition of worker's rights and her own financial empowerment challenges patriarchal attitudes both in and outside the home, and when her Anglo-Indian colleague is sacked she resigns in protest. This powerful, progressive film also marks the debut of Jaya Bhaduri, who would go on to become a leading Bollywood actor.
Charulata – The Lonely Wife
Ray adapts Tagore's short story of a nineteenth-century, liberal, upper-class family and a complex web of relationships and emotions. Neglected housewife Charulata's latent ambition for writing is stirred by her brother-in-law, with whom she becomes infatuated. The film echoes Tagore's own bond with his sister-in-law Kadambari, Madhabi's nuanced performance, Soumitra's youthful charm, Bansi Chadragupta's art direction, Subrata Mitra's camera, and both Ray's direction and music combine to create a one of the classics of world cinema.