Al Pacino Mini-Season
6 & 13 December 2023
Depot showcases two of Al Pacino's greatest roles, with Serpico (1973) and Scarface (1983) screening this December
Al Pacino was born in Harlem in 1940 to Sicilian parents. After a rough upbringing he trained at the famous Lee Strasbourg school of method acting in New York.
His major breakthrough was to be cast as Michael Corleone in the hit movie The Godfather in 1972 and he returned to the role in two notable sequels. By then we was a hot property and went on to make a string of powerful movies, although an Oscar evaded him until Scent of a Woman (Martin Brest) in 1992.
Many consider his performance as the disillusioned cop in Serpico, made a year after the Godfather in 1973 to be the greatest of his career. One of two collaborations with Sidney Lumet (the other was Dog Day Afternoon in 1975 in which he played a minor crook). Lumet is best remembered for Twelve Angry Men (1957) but his 70s movies featured tremendous location work around New York City and gritty realist drama. Based on a true life police whistleblower it is a powerful exploration of state corruption.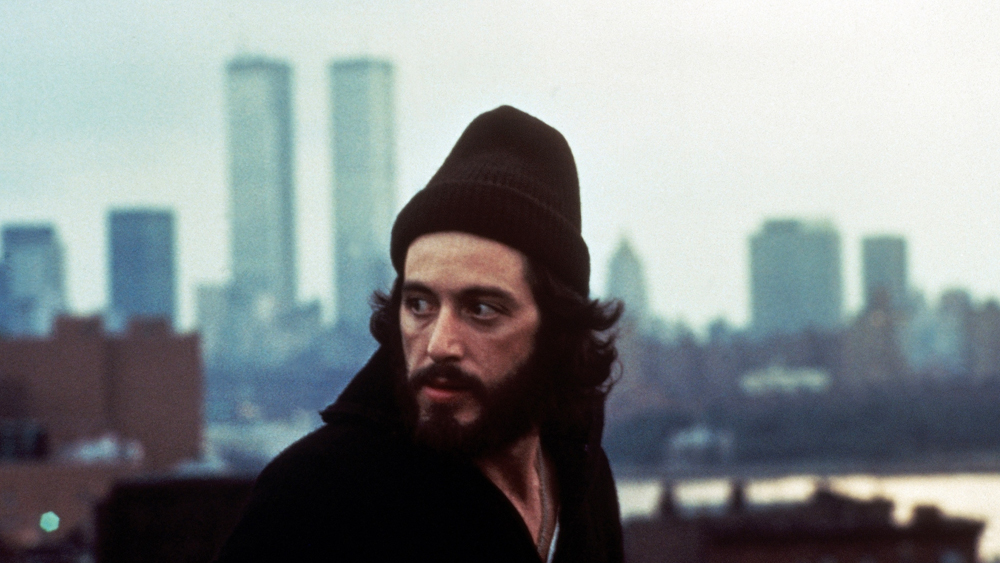 Howard Hawkes' 1932 movie Scarface was a controversial early classic which helped establish the gangster genre. The violence and unredeemable central character (based partly on Al Capone and played in the film by Paul Muni) led to new levels of film censorship.
Brian de Palma's 1982 Scarface remake, with a script by Oliver Stone set the narrative in contemporary Florida with the Mariel boatlift (the emigration of 125,000 Cubans into Miama in 1980) as the backstory. Under de Palmas stylish and gripping direction the movie emerged as one of the greatest gangster films ever made. Pacino's relentlessly disturbing performance is a tour-de-force, and everyone remembers his "little friend".
– Robert Senior, Chair of Trustees