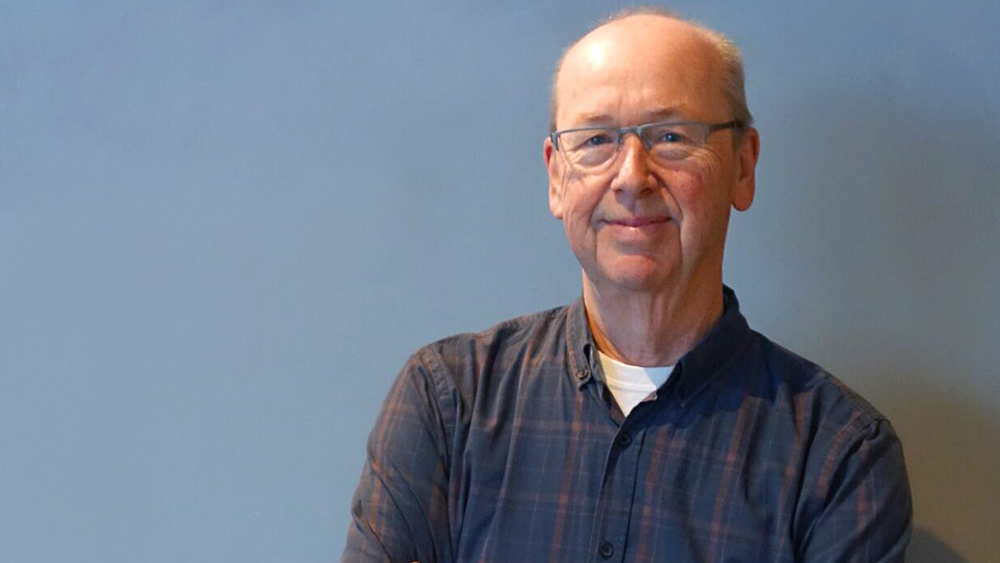 Lewes Community Screen Chair of Trustees Robert Senior has held a lifelong passion for film, which he shares here in this new blog. Robert will be reviewing some of the films we have coming up at Depot.
The name's Bond. James Bond.
Published 22 December 2020
I remember when I was ten going to the Odeon cinema in Morecambe to watch a film called The Lion, starring William Holden. In fact I only went to see it in order to see the trailer (trailers were only shown in cinemas in those days) for the film showing the following week. It was Dr No.
Strange to think I was only ten, so the film must have been classified as a "U" despite the sexual content, a very scary tarantula and lashings of sadistic violence. In one scene Bond shoots and kills a man in cold blood "that's a Smith & Wesson and you've had your six". I had never seen anything like it.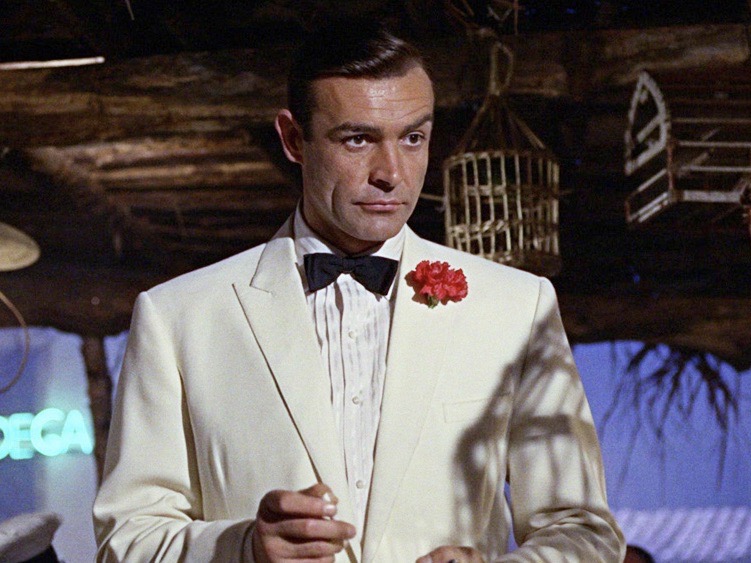 Sean Connery was not the first choice as Bond. It was offered to Patrick McGoohan, who would have been rather good, and to Roger Moore who picked it up later and made a mess of it. Connery was superb, of course. But he was also very good in The Hill (Sidney Lumet, 1965) as a bullied squaddie, and playing alongside Michael Caine in the 1975 imperial romp The Man Who Would be King directed by John Huston (it was Connery's favourite role). And he won an Oscar for his stubborn Irish cop in Brian de Palma's classy gangster movie The Untouchables in 1987.
After Dr No Connery appeared in From Russia With Love, a more routine thriller but with a great villain (Robert Shaw in strong form) and a terrific climactic fight on a train. The third in the series was Goldfinger in 1964.
Goldfinger is widely regarded as the best of all the Bond films. It has all the iconic ingredients associated with the series: a sadistic villain (Gert Fröbe as Auric Goldfinger), Shirley Eaton painted gold, the undefeatable henchman Odd Job, a ridiculous plot (stealing all the gold in Fort Knox), Q's gadgetry, the Aston Martin with guns, and a heroine unfortunately called Pussy Galore but reclaimed by Honor Blackman's feisty turn (she lived in Lewes and also died in 2020).
And the music. John Barry took Monty Norman's twelve bar riff and arranged it with brass and strings to evoke both the exotic locations and the sheer excitement of the action scenes (check out the opening shot where the camera closes in on Goldfinger at the Fontainebleau Hotel on Miami Beach). And perhaps the best Bond song, Shirley Bassey belting out Newley/Bricasse's great lyrics "for a golden girl knows when he's kissed her, it's the kiss of death from Mister…Goldfinger".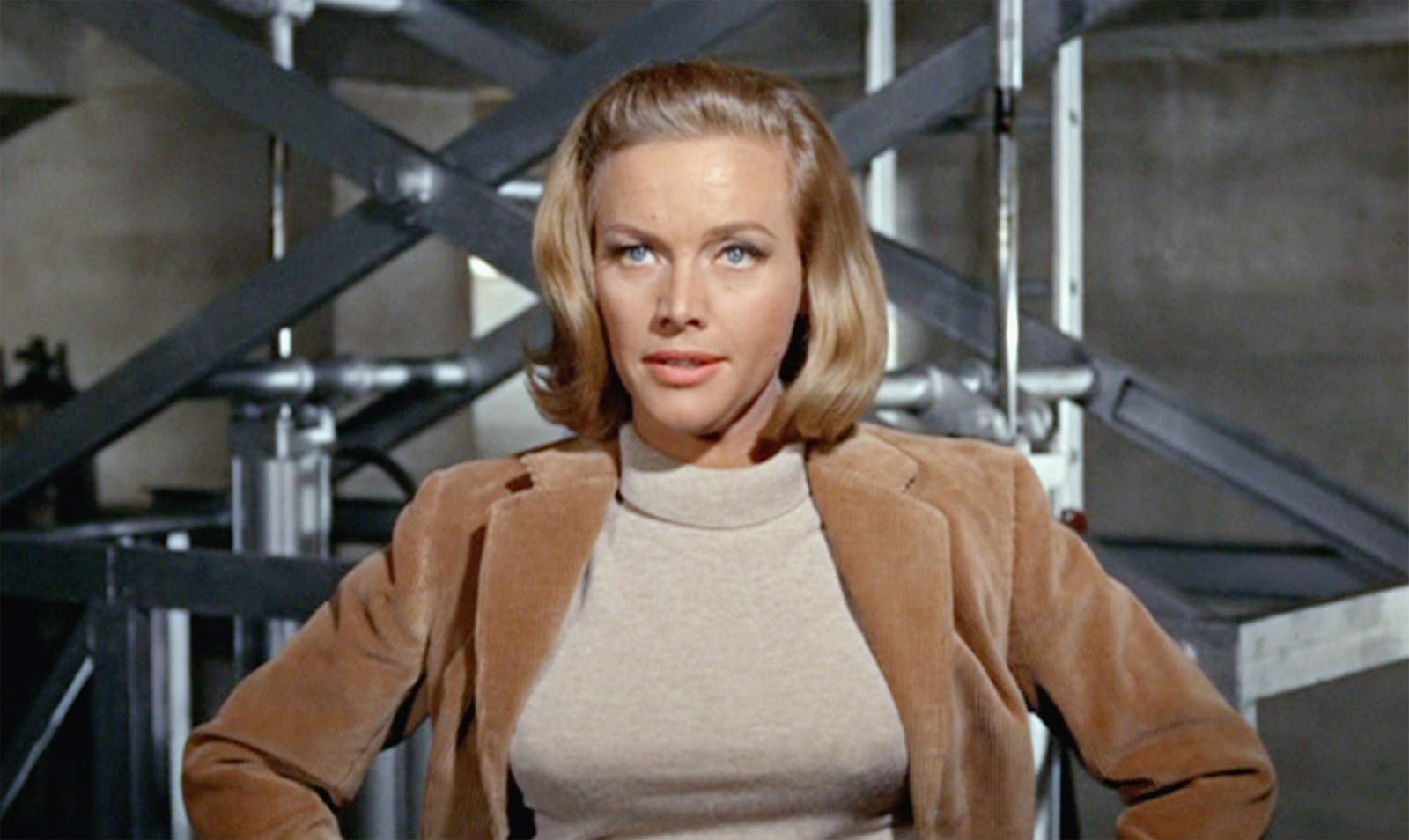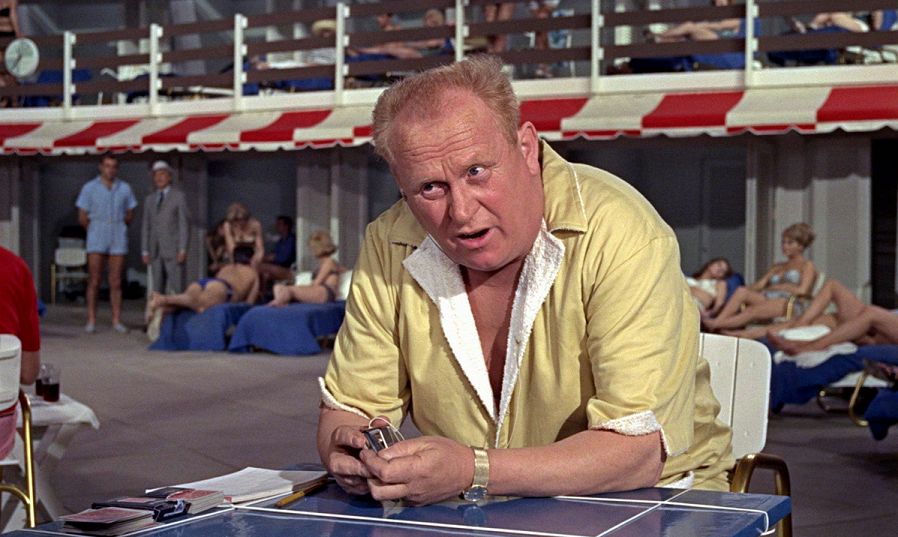 After a couple more good Bond movies Connery left the franchise and a succession of actors replaced him. None of them were particularly good (Pierce Brosnan was sort of okay) until, against much opposition, Daniel Craig took the role in Casino Royale in 2006. It was a strong return to form and he helped to rebuild the franchise into a global phenomenon.
Goldfinger is screening at the Depot from Boxing Day. Have a great Christmas
Please click a post title to read one of Robert's past blog entries.
Mank and my new war movies course - 15 December 2020
Writing about Mank last week I mentioned that it might win a "slew" of Oscars. That it might but there is some stiff competition out there from a range of films coming up at Depot soon. You have probably read about Nomadland, a new film directed by the Chinese-American director Chloe Zhao (she made the excellent The Rider in 2017 and has just completed a Marvel film called The Eternals). Frances McDormand stars and it is widely tipped for the top awards.
Quite a few films have been produced by Netflix, who had great success with Roma a couple of years ago. They include Ma Rainey's Black Bottom, which is currently screening, The Trial of the Chicago 7, which went straight to home viewing and of course Mank itself. Alongside those look out for the racial drama One Night in Miami and The Father with Anthony Hopkins. On the BAFTA front I would expect Colin Firth and Stanley Tucci to feature for Supernova but I am unclear as to whether Steve McQueen's riveting and powerful Mangrove will qualify.
These awards ceremonies are being delayed next year because of Covid, with the Golden Globes on February 28th, the BAFTA awards on April 11th and the Oscars on April 25th, but we will be screening most of these films over the next few weeks. The remaining films that will get nominated will be mainly screening in January and February.
War Movies – a new course
I am also working on a new genre film course, this time on War Films. It has been rather daunting to get my head around over 100 years of movies across many conflicts and films about the second world war are particularly numerous and diverse. It strikes me that the best war films are actually anti-war films, which may reflect moments of courage and comradeship but largely depict war as the horror that it is. My films selections will be equally diverse; including Lewis Milestone's seminal 1930 movie All Quiet on the Western Front, the powerful Russian film Come and See (Elem Klimov, 1985) and David Lean's intelligent war drama The Bridge Over the River Kwai (1957).
We ran a Vietnam series last year but it would be hard to exclude a reshowing of Oliver Stone's visceral Platoon (1986) and this might be the opportunity to screen Gillo Pontecorvo's masterpiece The Battle of Algiers (1966). The course will start at Depot as soon as restrictions allow.
And finally…
We have now refurbished and renovated Robert's Bar (the little one at the back by Screen 3) which has been reimagined as a classic cocktail bar with a film theme. We will be holding food/drink/film events there when conditions allow and it is available for private hire.
Enjoy the Christmas films and come and support us, if you have a cinema ticket you can also enjoy a drink shortly before or after the screening, quite a rare treat right now.
Robert Senior
From Citizen Kane to Mank - 10 December 2020
In 1967 as a fresher at Sheffield University I sat alone in a small room ("television lounge") in my hall of residence on a plastic chair and watched a film that changed my life. The film was Citizen Kane. I had seen many films before then but this was on a completely different level and made me realise that movies, like art, theatre, and literature, have the ability to invigorate the soul.
Citizen Kane was the work of a 24 year old wunderkind called Orson Welles but such was the critical success of the movie that both the producer John Houseman and the screenwriter Herman Mankiewicz claimed credit for making the film as good as it was. Those debates have gone on ever since and there is no question that Mankiewicz wrote a terrific script. But I have little doubt either that this was Welles' film.
Now David Fincher has made Mank, a new film about the writing of Citizen Kane. But it is much more than that – a terrific evocation of the heyday of Hollywood filmmaking grounded in an equally fine script, and illuminated with superb black and white visuals, a terrific production design and knockout performances by Gary Oldman and Amanda Seyfried.
For Fincher this is a personal project because his father, the writer Jack Fincher, never made it in Hollywood and his script for Scorsese's The Aviator was rejected. It was a sad loss because this is such a great piece of scriptwriting packed with cracking wit and energy.
David Fincher started out as a prolific director of music videos (in the 1990s he made such great movies as Seven and Flight Club) and here collaborating with cinematographer Erik Messerschmidt has created a palette of sumptuous visuals linked with stylish and evocative camerawork. Visually and thematically it evokes the brilliance of Citizen Kane but never descends into pastiche. Expect a slew of Oscars at next year's ceremony and go and see it.
Talking of Oscars a much more modest production is also doing the rounds. Ma Rainey's Black Bottom started life as a stage play written in 1988 by August Wilson and was staged at the NT a few years back with John Boyega. Here that character is played by the late Chadwick Bosman and his haunting performance is a sad reminder of how good he could have been. But it is Viola Davis, as the eponymous real life Ma Rainey that steals the show with a magisterial performance that must surely be another Oscar contender. Don't dismiss this as jazz age froth. It's a handsomely crafted film with a powerful message about racism still relevant today.
Enjoy the movies and come and support Depot !
Thoughts on Hope Gap - 30 Nov 2020
I have to say it is exciting to be opening again on 4 December and we have a great line-up of films – including a few Oscar favourites. The big movie right now is Mank by David Fincher (Social Network, Seven) with Gary Oldman chasing his second Oscar after Darkest Hour. But equally interesting looks Ma Rainey's Black Bottom, based on an award winning play staged at the NT a few years ago. It has the late Chadwick Bosman in his final role. Then there is Viggo Mortensen's Falling. Remember the great Lance Henriksen? (He was Bishop the android in Aliens and the leader of the vampire gang in Near Dark). Well now he's back, in Falling, as a difficult old man in what has been called a career defining role.
Quite a few movies nowadays are on Netflix; partly because of lockdown and partly because the platform and production company is pumping a lot of money into movies. I think that's fine. It wasn't fine that Depot couldn't show the visually stunning Roma but, since then, most of the bigger Netflix films have been getting a theatrical release. I know I'm not alone in wanting to watch these films at the cinema wherever possible.
When I was a kid growing up in Morecambe, every summer we had a 'season picture' which ran for several months, aimed at tourists (mainly from Yorkshire) who would change weekly. It was always a big film like Fall of the Roman Empire, or The Guns of Navarone, and we had a 70mm screen in one of the cinemas (there were six) with a huge picture and fabulous sound.
Bill Nicholson's Hope Gap feels a bit like that, as we have been running it at Depot for several months! I went to the UK première and wrote a review (below) which I sent to him.
(Next week I'll write about Mank, and my new course on war films which is coming up in 2021).
William Nicholson's Hope Gap portrays the dissection of an English middle class marriage which collapses after three decades. It is only the second film to be directed by the award winning scriptwriter after the Victorian drama Firelight in 1997. Apart from a string of acclaimed screenplays, Nicholson is best known for his 1989 play Shadowlands – about the author C S Lewis and his autumn romance with a cancer stricken American poet – successfully brought to the screen in 1993 by Richard Attenborough.
Themes around spirituality, self-doubt and the power of poetry also emerge in Hope Gap which is also based on a play by Nicholson, The Retreat from Moscow, first performed in Chichester in 1999. In the new film Edward, a quietly spoken teacher typically underplayed by Bill Nighy, is fascinated by the cruelty and suffering endured during that conflict, but the film alludes to how we now hurt each other with small often self-inflicted wounds.
In the film Edward is constantly heckled in his relationship with the vibrant but often irritating wife, Grace, a nuanced and at times challenging performance by American actress Annette Bening, recently seen in Film Stars Don't Die in Liverpool (perhaps not, but she is back filming in England). Many people in long standing marriages will relate to the tensions in the relationship between a demanding woman and a man who seeks a quiet life. Normally such bickering lies on the surface of a fundamentally loving marriage which adheres to its religious significance, and here much play is made of Grace's spiritual convictions. Bening perfectly captures the moment of stunned disbelief when Edward announces he is leaving her and the growing realisation that their life together, for all its faults, is finally over.
Now close to 70, Nighy is elderly to play a man embarking on an affair, but here he reflects his early theatrical work with David Hare rather than the more larkish turns with Richard Curtis. Sex is never mentioned and the affair seems less about carnal pleasures than about escaping to a quiet untroubled oasis.
Adaptations of plays are often difficult to expand out into films but here Nicholson makes strong use of locations around the eponymous Hope Gap, a local beach spot along the Sussex coast. The small seaside town of Seaford is attractively filmed and there are some stunning aerial shots (courtesy of 'the helicopter girls'). They include the train visits by the son Jamie (a fine performance by Josh O'Connor), although locals would argue there should have been at least one train cancellation.
Less successful at times are the interior scenes which focus on closely intercut head shots. Presumably intended to reflect the growing tension, they are sometimes slightly jarring.
Nicholson's intelligent writing breathes new life into familiar material, often humorous, understanding and at times highly moving. Above all the film emerges as a recognition of the power of poetry to uplift ordinary people from their first world problems.
Robert Senior