It's very important to us all at Depot that everyone can enjoy the films we show. So we have tried to make the venue as welcoming and accessible as possible.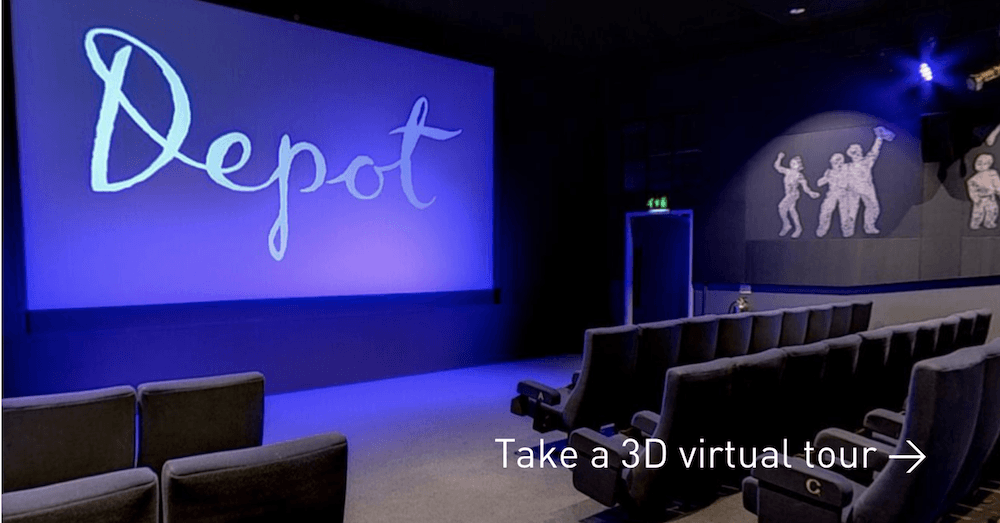 At Depot, accessibility is designed into everything we do. It's why we've been recognised with the Selwyn Goldsmith Award for Universal Design – given to projects which have demonstrated excellence in providing a scheme which is accessible for all users, from people with decreased mobility, to parents with small children, to people with sensory impairments and everything in-between.
Depot is all on the ground floor and there are accessible ways around all minor height levels. The three auditoria; the Cafe, Restaurant, Lounge and Gallery; the toilets; the outside terraces and the garden are equally accessible to all. All signage is bold and large. There are gender neutral toilets adjacent to the restaurant.
There is a variety of seating, at different heights, including seats with arms. In the auditoria, there are well positioned wheelchair spaces with adjacent companion seats. In Screen 1 & Screen 2, seating rows A to C are step-free, and in Screen 3, seating row A is step-free.
If you'd like a tour around the building to familiarise yourself on your first visit then please get in touch and we'll arrange this for you.
If you are visually impaired and would like an audio tour of the building, this can be accessed below.
Sensory-Friendly Cinema at Depot
Saturday 7 & Sunday 8 October
Wild World Cinema Weekends! Sensory Friendly Cinema – A weekend of inclusive, interactive and immersive cinema screenings for neurodiverse families and friends to enjoy together!
Different Planet Arts – winners of the Children and Young People Now Play Award 2022 – are thrilled to be bringing their new innovative Sensory Friendly Cinema to Depot, Lewes. This event is a beautifully curated programme of films and animations based around the natural world, delivered in an innovative experiential way, SEND inclusive, immersive, interactive and fun!