Come and join us for Sunday brunch, with musical accompaniment. Our Sunday Brunch Live music sessions are every Sunday from 11:00 – 13:00, when we showcase the best in local Americana, jazz, Latin, classical …
Depot's popular Sunday brunch menu is served from opening at 10:00 – 16:00. Lovely food, excellent entertainment and perhaps a film to finish – the perfect Sunday.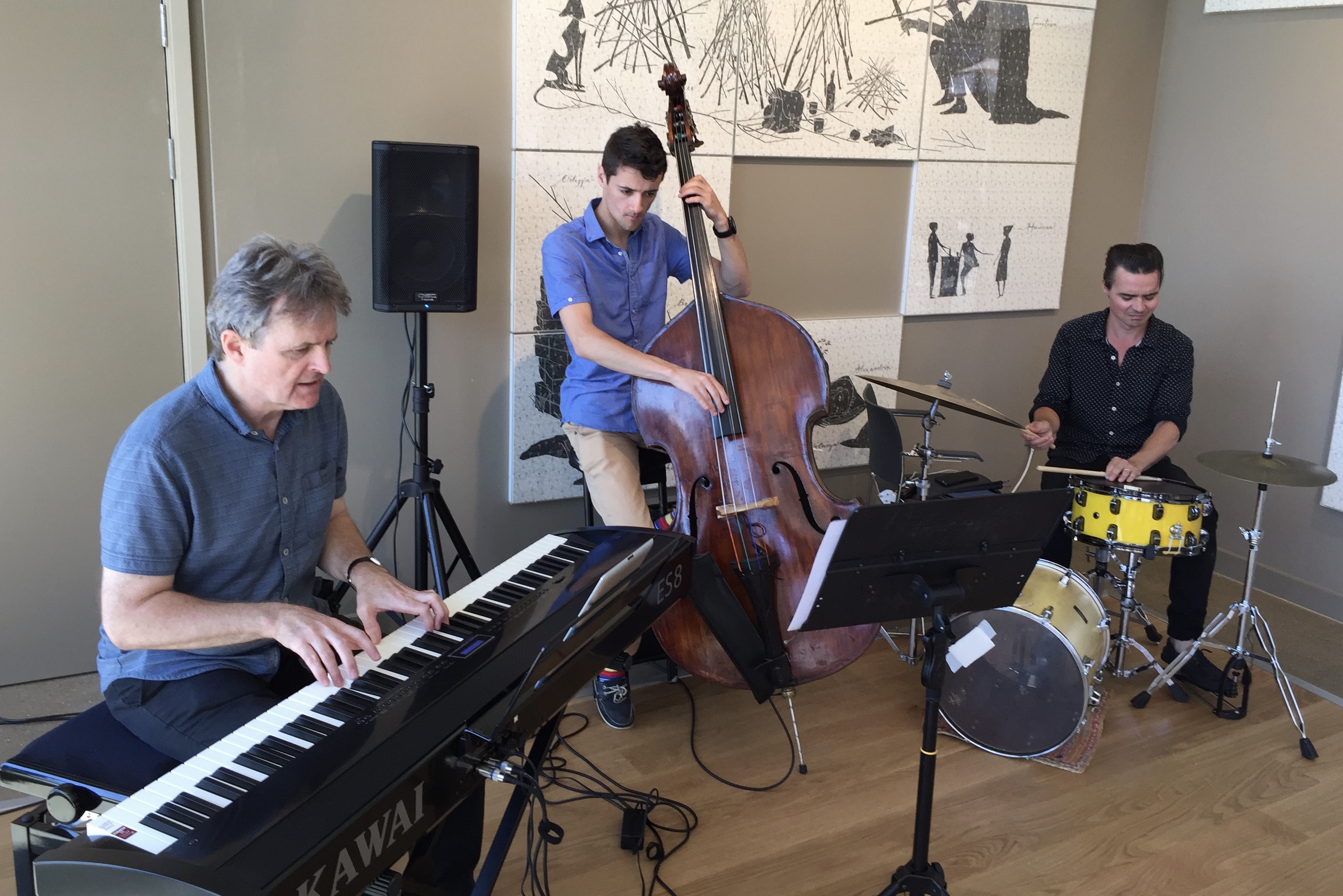 25 February – Lewis and Clark
Piers Clark began teaching himself the guitar at age 12. He has since played with many of the top American and British musicians including Scott Hamilton, Ken Peplowski and, in his opinion, the greatest living rhythm guitar player, Marty Grosz. He teaches fingerpicking Blues guitar and Jazz Rhythm guitar on a one to one basis and also runs a Jazz Workshop, (for all instruments) bi weekly in Lewes, Sussex and a weekly workshop Shoreham, Sussex.
Lou Glandfield studied composition with Helen Glatz and sitar with Ustad Imrat Khan. He was a founder member of IOU Theatre and has composed music for BBC Radio 3 dramas and contributed pieces to Late Junction. He has performed original work at the Huddersfield Festival of Contemporary Music and has played with Lol Coxhill, Mike Westbrook and Trevor Watts. He now concentrates mainly on pre-war blues styles and Americana.
Geoff Robb is a guitarist and composer whose music blends his classical training with his love of Spanish and Celtic music.
His well crafted and deeply moving compositions will take you on a journey from Spain and Latin America to Ireland and Scotland and his background and training in healing will transport you away.
He will be performing on two handmade guitars from Lewes – a steel string guitar made for him by Nick Benjamin and a nylon string guitar that he made himself with the help of luthiers Richard Osborne and Cameron Mobbs.
He has performed at festivals and concerts all over the UK and Europe including Glastonbury and has been chosen as support act for many top guitarists from across the world including Estas Tonne, Clive Carroll, Tony McManus and Eduardo Niebla.
He studied classical guitar with Paul Gregory (winner of the International Segovia Prize) and also has a diploma in jazz. He has performed Vivaldi's 'Concerto for Lute in D' with The Bath Concertina Orchestra but works mostly as a soloist, playing recitals at arts festivals and guitar festivals across the UK.
'Very talented – makes the guitar sound like two guitars and a piano' – BBC Southern Counties
'Geoff Robb – an outstanding guitarist. Every piece he played was impeccable and his innovative technique was of the highest standard.' – The Argus