Come and join us for Sunday brunch, with musical accompaniment. Our Sunday Brunch Live music sessions are every Sunday from 11:00 – 13:00, when we showcase the best in local Americana, jazz, Latin, classical …
Depot's popular Sunday brunch menu is served from opening at 10:00 – 16:00. Lovely food, excellent entertainment and perhaps a film to finish – the perfect Sunday.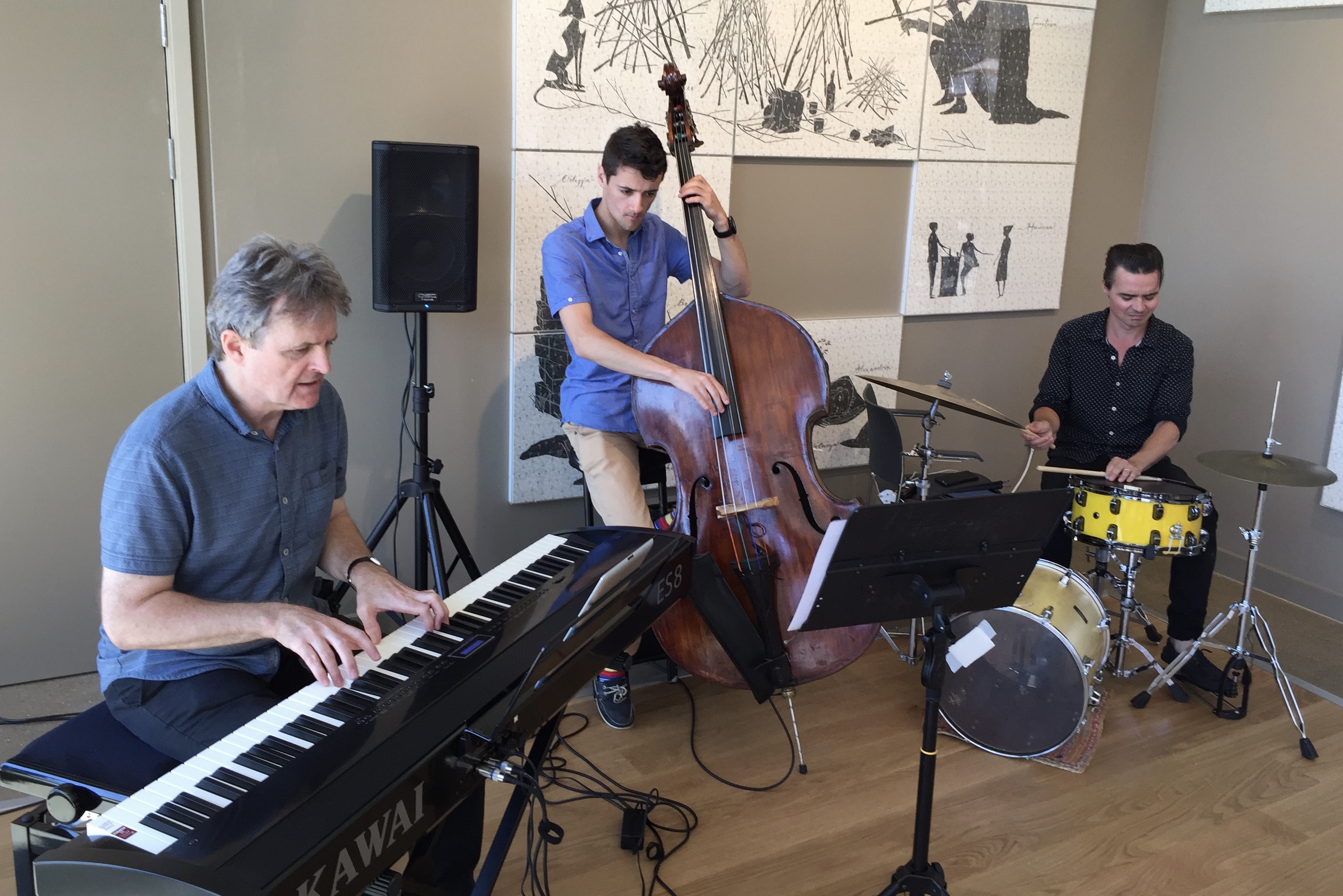 Sunday 19 Aug – Duncan Campbell and Adrienne Thomas
Adrienne is a local singer/songwriter and poet, known for her interpretation of the songs of Kurt Weil and Bertolt Brecht, co-founder of In Bob We Trust as well as her own one woman show A Murder of Ravens which featured in last year's Brighton Fringe. This show takes her back to her roots; the blues. "It's where I started and its great to re-visit this amazing body of work together with Duncan, who plays with such feeling".
Sunday 26 Aug – Paul Richards and Chris Coull
Depot regular, classical guitarist Paul Richards, appears with trumpet and flugelhorn player Chris Coull, who is making his Depot debut.
Chris is well known in UK and overseas for his energetic be-bop styled playing and band leading.
Influences are mostly from Clifford Brown, Miles with a good dose of Freddie Hubbard and even a little Wynton thrown in the mix. Past excursions have seen him play at Royal Albert Hall, Isle of Wight Festival, Jazz At The Lincoln Center, Appleby Jazz Festival, Love Supreme Festival, to name but a few.
As a side man he has played alongside Alan Barnes, the late great Johnny Dankworth, American heavyweight American sax player Jerry Weldon (from Harry Connick Jnr) and New York pianist Richard Johnson (from Wynton Marsalis' group).
His latest recordings have included "Blues On the Corniche" arranged with full string section raising over £25,000 for cancer research
"Jazz from the Sands" – a sumptuous small group CD of the great American song book.
"Moody and sophisticated, 'Blues on the Corniche' is an ambitious, highly skilled album that captures the diverse richness from Chris Coull."
Jason Olaine – (Grammy award winner – Jazz at the Lincoln Centre, New York)
"Great sound, and sweet lines, Chris has got the jazz language down!"
Dominick Farinacci (winner of ITG International Jazz Trumpet Competition and 2 gold discs from Swing Journal Magazine)