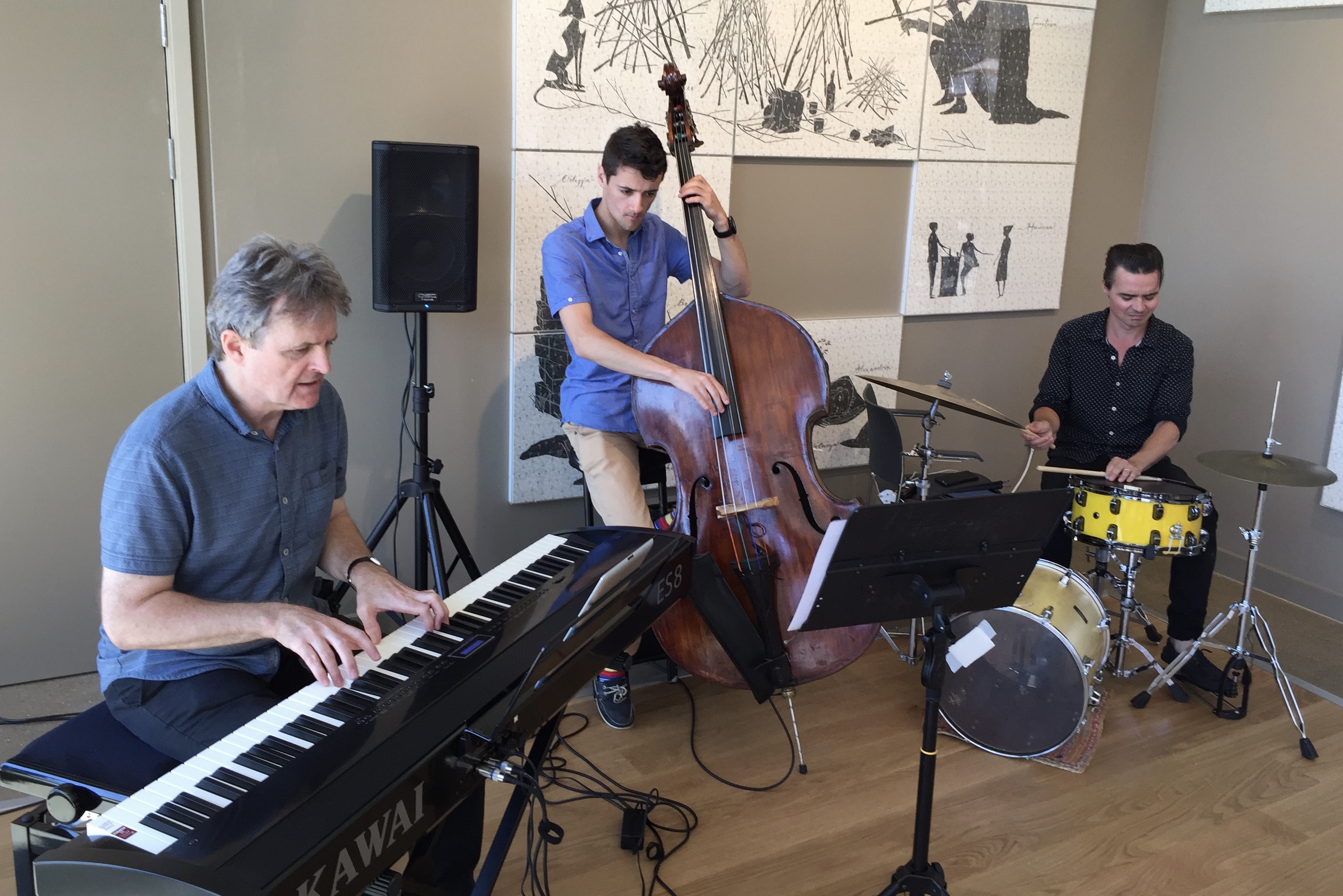 Come and join us for Sunday brunch, with musical accompaniment. Our Sunday Brunch Live music sessions are every Sunday from 11:00 – 13:00, when we showcase the best in local Americana, jazz, Latin, classical …
Depot's popular Sunday brunch menu is served from opening at 10:00 until 15:00. Lovely food, excellent entertainment and perhaps a film to finish – the perfect Sunday.
Singer, songwriter and actor
Chris 

Beck
 invites you to sit back and relax (or sing along) as he performs a complementary selection of folk, country, 1950s/early 60s classic hits – John Denver, Bob Dylan, Buddy Holly, Everly Bros to name a few – and a handful of songs from his own released albums, Never Too Late and Valentine Vagabond.
5 May –  Paul Richards & Mike Wilson
Classical guitarist Paul Richards returns to Depot this weekend. Paul performs all over the UK and abroad, giving solo guitar recitals spanning Latin, classical and jazz genres, playing in a wide range of duos and bands and also his successful Latin trio dazzling audiences at Jazz clubs and festivals.
Skilled in saxophones, clarinets and flutes, multi instrumentalist Mike Wilson trained classically at Oxford and the Royal College of Music, before discovering rock and roll, ultimately leading him to the musical style we know as jazz.
Mike believes fervently in making the structures and language of jazz more accessible to the layperson, and in harnessing the infectious power of melody and improvisation to the fun and challenge of helping listeners to understand and appreciate what jazz musicians are trying to do.
Bank Holiday Monday, 6 May 
Nigel Price is an award winning Surrey-based jazz guitarist. He spent three years with the acclaimed James Taylor Quartet and has recently recorded with Van Morrison. Nigel appears as part of The Ripple, the live music festival at venues around Lewes over the Bank Holiday weekend, 3-6 May.
Thursday 9 May, 19:15
Philip Clemo's Dream Maps Live brings together an outstanding group of musicians, who between them have worked with the likes of Peter Gabriel, Goldfrapp, Hugh Masekela, Brian Eno and George Michael, with extraordinary visual projections from Clemo's ground-breaking Breath Project.
Lou Glandfield studied composition with Helen Glatz and sitar with Ustad Imrat Khan. He was a founder member of IOU Theatre and has composed music for BBC Radio 3 dramas and contributed pieces to Late Junction. He has performed original work at the Huddersfield Festival of Contemporary Music and has played with Lol Coxhill, Mike Westbrook and Trevor Watts. He now concentrates mainly on pre-war blues styles and Americana.