Our building: greener by design
Green Infrastructure
Depot was designed and built on environmentally responsible principles, with a determination to create a venue with the lowest possible impact. Cinemas use a lot of energy so our priority was to research sustainable energy sources.
Depot is unique in its investment in a Ground Source Heat Pump (GSHP) which involved boring twelve pipes to a depth of 200m and serves as a geothermal heating and cooling system. The GSHP takes care of our efficient underfloor heating and heats our water to 60 degrees. This reduces our dependency on fossil fuels and lowers our electricity bills. We source our gas and electricity from a company that only provide renewable energy.
Solar panels on our living roof provide another renewable source of electricity.
Every opportunity to minimise energy consumption has been designed into the building: double glazed curtain walling; LED lighting; automated systems for internal and external lighting; use of roof vents rather than air conditioning in the restaurant area, along with shutters to regulate sunlight and heat. We save water using automated systems on our taps and urinals.
We are very proud that our EPC rating is 'A'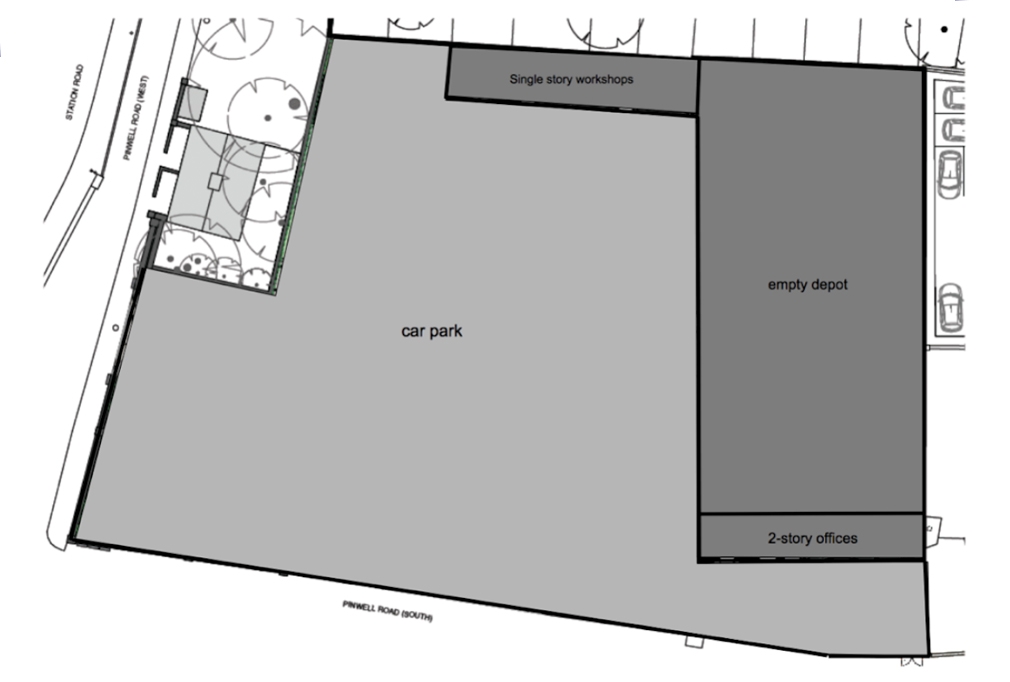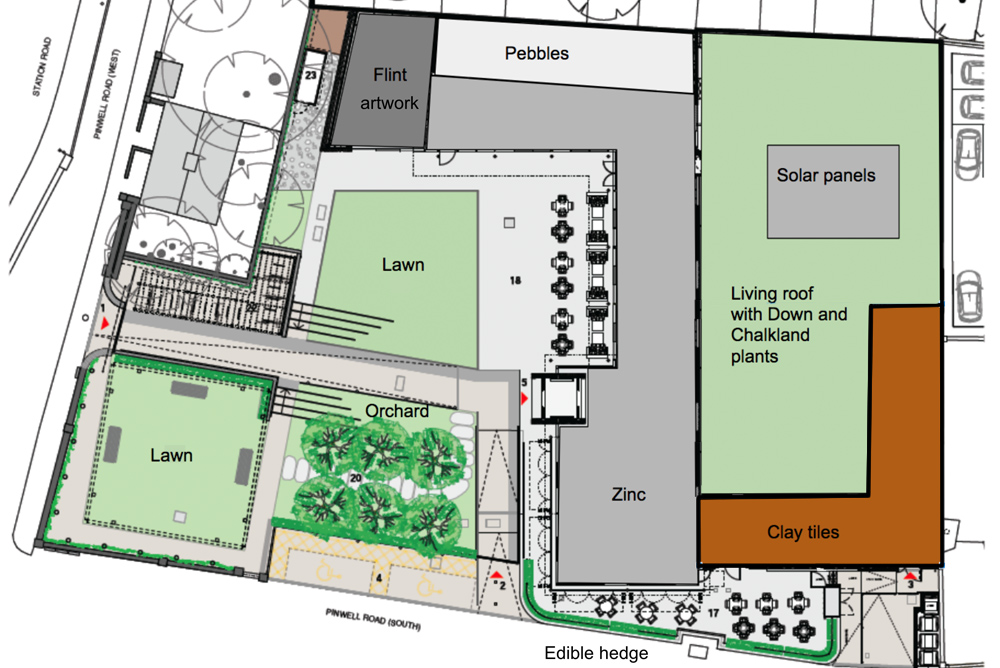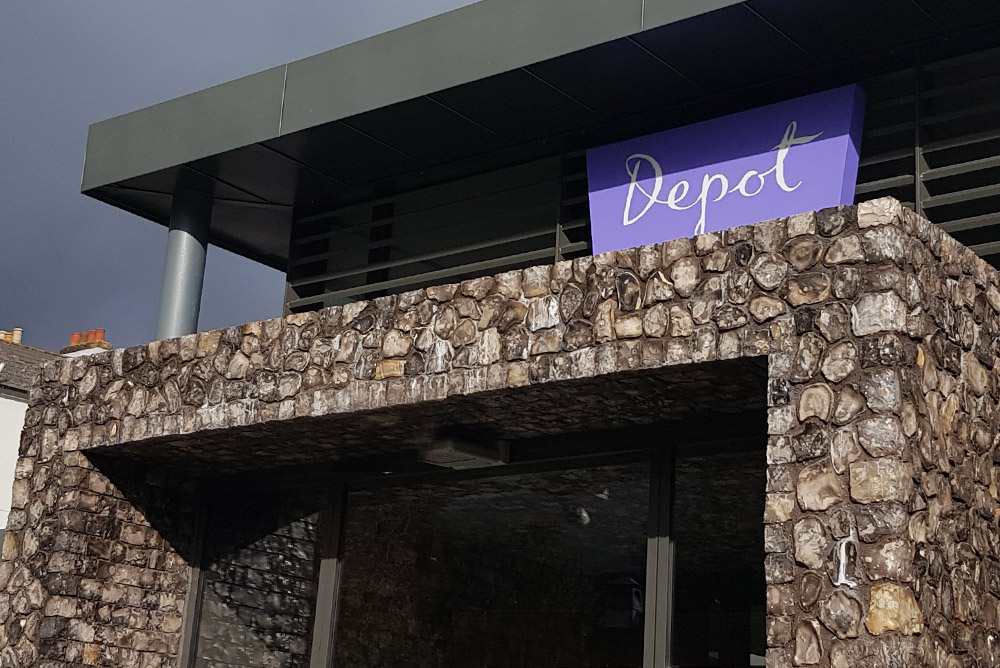 Local materials
Depot's building design references the local architecture and its South Downs location. This is particularly evident in the main entrance arch and Studio roof. We worked together with local flint and lime conservation specialist The Flintman Company who went on to win the 2017 Sussex Heritage Building Craft Award for his designs at Depot.
Local pebbles were used as a design feature on the roof and local shingle was used in the screed restaurant flooring. The shutters around the restaurant windows are constructed from locally sourced chestnut.