Climate Action! Festival 2023: Journeys

Climate Action! Festival
Journeys: our footprint on the earth
24 – 27 June 2023
We're excited to announce that Depot's Climate Action! Festival returns for 2023, putting our annual spotlight on global and local efforts to address our climate and ecological crisis.
Through a diverse programme of events, films, and talks, we will embark upon an exploration of our impact on the Earth, with a focus on our carbon footprint, tourism, and transport. We will consider the steps we can take to rebalance the needs of humans with those of the natural world, as we orientate ourselves towards a more sustainable future.
Saturday 24 June, 17:45
Introduced by festival lead Natasha Padbury and Depot Senior Technician Tom Oliver
Drawing its title from the Hopi word meaning "life out of balance," this renowned documentary reveals how humanity has grown apart from nature.
With a score by Philip Glass, featuring extensive footage of landscapes and elemental forces, this is a visual epic depicting the tension between humans and the natural world through pioneering time lapse sequences.
Sunday 25  June, 17:00
With post-film recorded Q&A with director Alistair Evans
Deep in the jungle of Central Vietnam, lies a magnificent underground kingdom. Hang So'n Đoòng which translates as 'mountain river cave', is the largest cave passage in the world and a place of spectacular beauty. 
In 2014, Hang So'n Đoòng's future was thrown into doubt when plans were announced to build a cable car into the cave. With many arguing that this would destroy its delicate eco-system and the local community divided over the benefits this development would bring, the film follows those caught up in the unfolding events. This thoughtful film explores the impact of tourism on both  humans and landscapes.
Tuesday 27 June, 17:30
Includes a panel discussion with Peter Owen-Jones, Lewes Climate Hub Director Dinah Morgan; and Stephanie Mills, South Downs National Park Project Manager for the Ouse Valley Climate Action Project.
The intimate journey of director Emmanuel Cappellin across the abyss of a world at the edge of climate-induced collapse.
His voyage into this uncharted territory is that of a whole generation turning to climate scientists, local democracy, grassroots initiatives, and mass rebellion in a courageous search for an exit.
Saturday 24 & Sunday 25 June, 45 minute slots available from 10:00
£4 per participant
This intimate VR experience will take you on two immersive journeys:
Drop in the Ocean – Give into the urge to submerge! From the perspective of a tiny plankton, you'll explore the ocean and see why the need to protect is so urgent. Ride a jellyfish. Meet a leatherback turtle. Come face-to-face with a whale shark.
Step into the The Museum of Imagined Futures which exhibits predictions for the future and enables visitors to step forward in time and get a glimpse of how humans and technology might live in balance with nature.
This event is classified with a 12A certification. Sessions are 45 minutes and include full tutorial and support to use the VR headsets. Each experience is approximately 10 minutes long (total 20 minutes viewing time).
The following events are FREE to attend but must be booked in advance
Sunday 25 June, 10:30 & 12:00
Did you know Depot's roof is a bug-superhighway! Our rooftop garden, a stepping stone in a series of nationally connected pollinator corridors, boasts 72 species of wildflower and caters to 9 species of bee. Join us for an exclusive tour of our wildflower garden given by our very own sustainability manager, Natasha Padbury, and don't forget to take your free wildflower seedling with you before you go!
Length of tour: 1h15m
Tour 1: 10:30 – 11:45
Tour 2: 12:00 – 13:15
Sunday 25 June, 13:30 – 14:30
Sara Grisewood is Community Line Officer for Southeast Communities Rail Partnership and a Fine Art PhD researcher at Chelsea College of Art UAL
Sustainable travel means trains! In this illuminating talk, the gaps between our railway lands are explored. Teeming with life and rich biodiversity, Sara Grisewood explains how she uses her art to discover these hidden ecosystems and promote sustainable transport today and for the future.
Sunday 25 June, 15:00 – 16:30
Chaired by Sustainability Advisor, Matthew Bird (OVESCo), with speakers Nigel Baker (Sussex EVs), Mark Smith (Energy Savings Trust), and Mark Strong (Transport Initiatives)
Teslas are everywhere! Electric vehicles are a major part of the Government's 2050 carbon Net Zero target. But are they a silver bullet in the drive to tackle climate change or are we hurtling to another dead end? Panellists will discuss the pros and cons of electric vehicles in the context of the wider transport picture.
Are we there yet? Imagining travel in Lewes 2030
Depot are proud to present satellite events with Lewes Climate Hub to extend our festival programme for three weekends of thought-provoking talks, displays and interactive sessions asking: What do we want travel and traffic in and around Lewes to look like by the end of the decade?
Session topics will include: What would get you out of your car?; Is there too much traffic in Lewes?; What should travel look like in our town?; and more.
Explore the full programme of satellite events at the Transition Town Lewes website.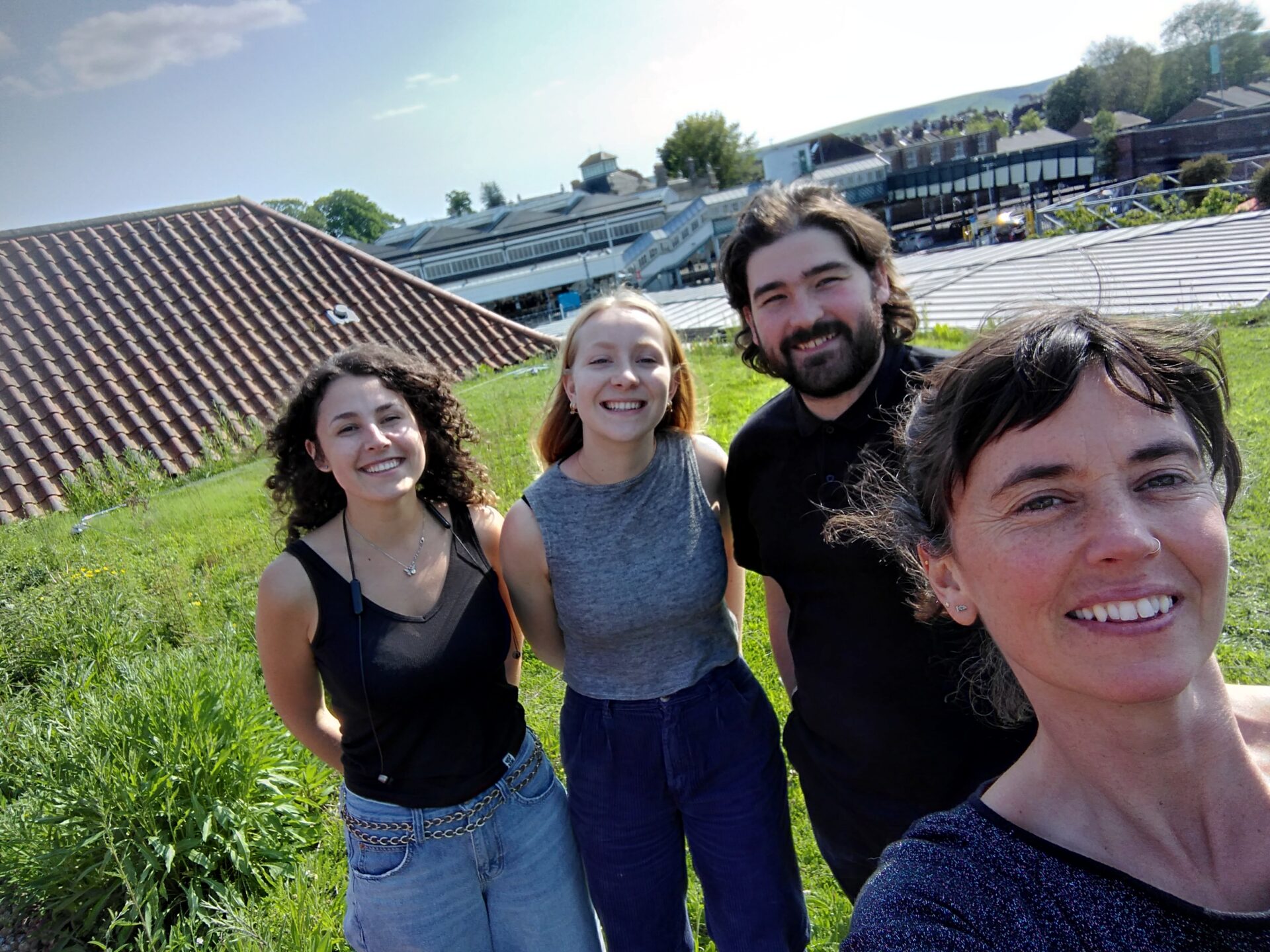 The programme for this year's festival has been lovingly curated by Depot's Sustainability Manager Natasha Padbury, along with Depot box office and restaurant team members Mirabelle Seymour, Nikita Krivchikov, Ella Hunter, Rory Bines-Morris and Millie Swallow. We have all fed into the curating process; choosing films and shaping the accompanying events. Ella has developed our theme branding, Rory minutes our weekly meetings and runs the budget, Mirabelle has met local partners to develop the programme and leads on our customer travel survey logistics and Nikita and Millie will be contributing delivering the practical elements to ensure the festival runs smoothly. It's been a real team effort!