Billie Turner isn't a dreamer, she's a doer. She sets her mind to a task and then navigates the best way to its successful completion. Luckily for Depot nearly all her ambitions lie within the realm of cinema.
Billie arrived at the Pinwell Road venue via a break from her Bristol University master's degree in documentary film-making. During a long weekend in Lewes a chance meeting with Depot Creative Director, Carmen Slijpen, lead to a conversation about the near completion of the three-screen cinema.
Billie went home, completed an online application and passed the subsequent interview with flying colours. She knew Lewes was a hotbed for creatives, and it's mindset she shares.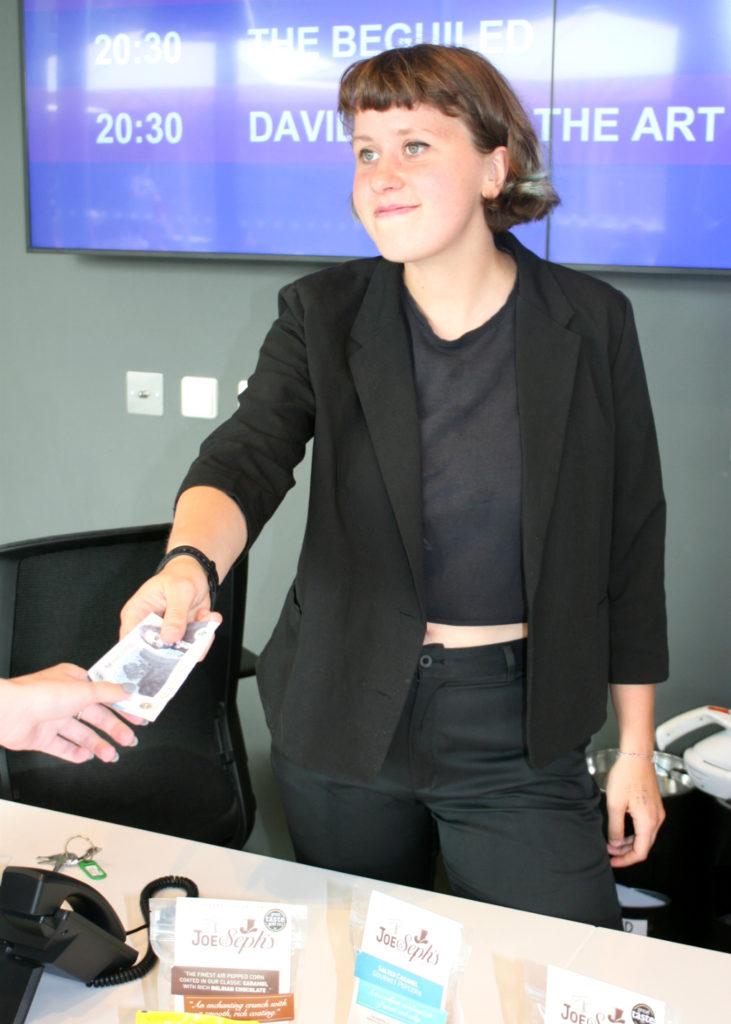 Since Depot's doors opened to the public back in May, Billie has teamed up with local documentary filmmaker, Miriam Day, as co-editor of a work-in-progress film. They are also setting up their own editing suite.
Talk of Depot's own forthcoming editing suite is a subject close to Billie's heart. She wants to assist in getting the suite up-and-running as soon as possible.
As if she's not busy enough, Billie also spends here time illustrating posters for theatre companies. She talks of a future where she'd be a go-to illustrator for book companies.
But Billie's ambitions don't end there. She's open to offers of film projects that can harness her camera and editing skills.
Billie's current focus is her role of Duty Manager at Depot. She thrives on being exposed to people from all walks of life, and loves being able to help visitors expand their knowledge of film.
She lists two of her favourite all time films as being (documentaries of course) Fabulous Fashionistas and Samsara. And she's one-of-many staff at Depot who carry a torch for anime.
During her time at Depot she's seen, and loved, The Music Of Strangers, Their Finest and My Life As a Courgette.
Billie's recommendations for current films screening at Depot are: In This Corner Of the World and David Lynch; Art Life.