Depot collaborates with organisations like House Biennial, the BFI, Lewes U3A and The Japan Foundation to explore a diverse and fascinating programme of film seasons. We also present threads that showcase the best work from directors like David Lean, Sergio Leone and Alfred Hitchcock.
Get into the summer music festival vibe at Depot with a series of films spanning four decades of live music. From 1967's Monterey Pop at the start of the Summer of Love and 1969's Woodstock, the iconic musical documentary of the three-day music festival that symbolised the late 1960s, through to the Fatboy Slim scored Ibiza: The Silent Movie; we celebrate 40 years of The Cure with their live Hyde Park concert. 
On the first Saturday of every month, Depot screens the greatest and most frightening horror films ever made. Across many sub-genres we explore slasher movies, body horror, the occult, zombies – the psychological and the indescribable. Always on the edge of acceptable movie viewing, horror films exploit our inner fears utilising ground breaking film techniques and powerful imagery. Make a date to join us every month for the best of classic horror … if you dare.
Cinemas of the Mind meets monthly (on the first Monday of the month) for a post-screening discussion facilitated by Dr Jake Harvey, a forensic psychiatrist, and Jenny Leeburn, a psychoanalytic psychotherapist. The discussion will focus on the psychological aspects of the film, and the emotional impact on the viewer – but the club is very much open to everyone and all perspectives, views and ideas are most welcome (indeed encouraged).
Depot Young Programmers are a group of young people dedicated to sharing an enthusiasm and knowledge of cinema through the hosting of specially selected screenings and events for young adults.
DYP produce and circulate their own marketing, organise events and aim to create unique, wider viewing opportunities for young people at the Depot. DYP screenings are curated, marketed and delivered by young people for young people, and shown once a month.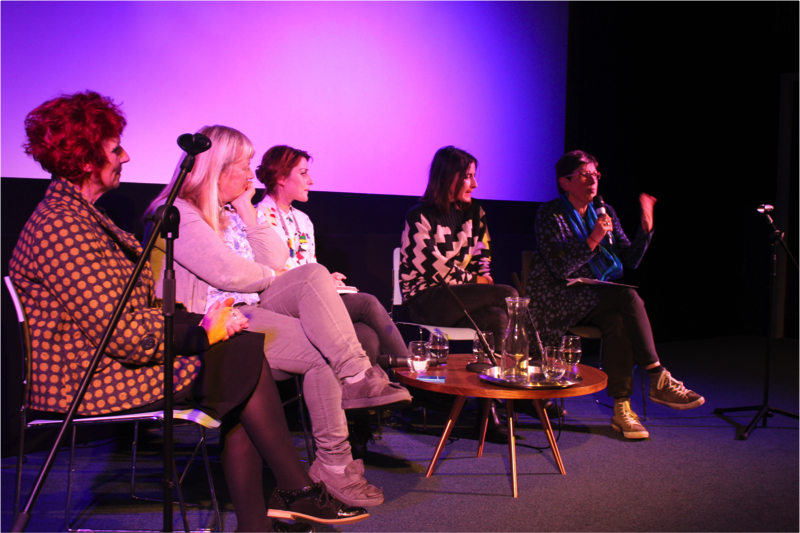 An ongoing thread of films to encourage discussion and debate, on topics ranging from the menopause to Brexit. In our most recent screening, Daughter of the Mountain, we considered the ethics of gold. Our next Let's Talk About … screening will be announced soon.