Depot collaborates with organisations like House Biennial, the BFI, Lewes U3A and The Japan Foundation to explore a diverse and fascinating programme of film seasons. We also present threads that showcase the best work from directors like David Lean, Sergio Leone and Alfred Hitchcock.
Cycle Film Festival weekend, Saturday 14 – Tuesday 17 April
This weekend, Depot celebrates the pleasures of pedal power – with a weekend festival of films and events about cycling. We present five films, including: the hit new Australian film MAMIL: Middle Aged Men in Lycra; the classic Oscar-winning comedy Breaking Away; from BAFTA-winning director Michael B. Clifford the documentary Bicycle; an the exploration of the tragic battles of the most important Italian cyclist of his generation in Pantani: The Accidental Death of a Cyclist.
Plus, Dr Bike will be at Depot on Saturday and Sunday afternoon to help get your bike ready for spring; there'll be inner tube repair workshops, e-bike demos and rides.
Alfred Hitchcock season, Sundays in April
Depot will be screening a series of movies by Alfred Hitchcock over five upcoming events, commencing with three of his earliest films. Subsequent sessions will explore the exuberant 30s movies, his wartime films, the 50s heydays, and late Hitchcock.
Born in East London in 1899, Hitchcock made 53 films and became one of the world's greatest film directors, famous for suspense thrillers and a unique ability to fuse a powerful artistic vision with commercial success.
Leone and Morricone trilogy, Sundays in April
On alternate Sundays in April, Depot will present a trilogy of epic films by the Italian director Sergio Leone and the Italian composer Ennio Morricone, considered by many as the finest collaboration in movie history.
All three films will all be shown in digitally restored prints, with introductions by Robert Senior from Lewes Community Screen.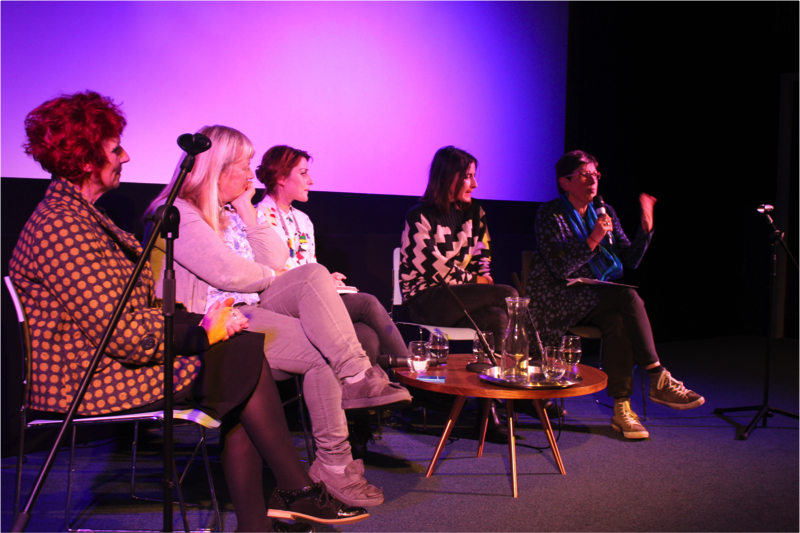 An ongoing thread of films to encourage discussion and debate, on topics ranging from the menopause to Brexit.
Depot Young Programmers are a group of young people dedicated to sharing an enthusiasm and knowledge of cinema through the hosting of specially selected screenings and events for young adults.
DYP produce and circulate their own marketing, organise events and aim to create unique, wider viewing opportunities for young people at the Depot. DYP screenings are curated, marketed and delivered by young people for young people, and shown once a month.