Depot collaborates with organisations like House Biennial, the BFI, Lewes U3A and The Japan Foundation to explore a diverse and fascinating programme of film seasons. We also present threads that showcase the best work from directors like David Lean, Sergio Leone and Alfred Hitchcock.
Sam Peckinpah was a brilliant but controversial American director of genre movies in the 1960s and 70s. He reached international fame with The Wild Bunch (1968), a classic western which became infamous for its realistic depictions of violence, and went on to make the strange and disturbing thriller, Bring Me the Head of Alfredo Garcia, with Warren Oates in standout form as a bar musician caught up among Mexican gangsters. Season contains depictions of sexual abuse. All films will be presented by Robert Senior.
On the first Saturday of every month, Depot screens the greatest and most frightening horror films ever made. Across many sub-genres we explore slasher movies, body horror, the occult, zombies – the psychological and the indescribable. Always on the edge of acceptable movie viewing, horror films exploit our inner fears utilising ground breaking film techniques and powerful imagery. Make a date to join us every month for the best of classic horror … if you dare.
Bloody Valentine: Lovers on the Run
Depot is celebrating Valentine month with a subversive look at romance through three thrillers about lovers on the run, a sub-genre which took off during the youth rebellion in the 1960s. The films explore romantic relationships involving amoral charactors pursued by the law and crime bosses, and featuring strong female leads. All films will be introduced by Robert Senior.
In 1939, after a highly successful career in Britain, Alfred Hitchcock moved to Hollywood. Although he was unfit for military service his decision provoked criticism in the UK and he was keen to make some form of contribution. His wartime films all reflected concerns about the period. The season of films includes: Saboteur (1942) which reworked The 39 Steps as a double chase spy thriller across America; the masterful 1943 film Shadow of a Doubt in which "Uncle Charlie" embeds evil roots into small town America; and the exploration of wartime morality and ethics, the ingenious Lifeboat (1944).
Cinemas of the Mind meets monthly (on the first Monday of the month) for a post-screening discussion facilitated by Dr Jake Harvey, a forensic psychiatrist, and Jenny Leeburn, a psychoanalytic psychotherapist. The discussion will focus on the psychological aspects of the film, and the emotional impact on the viewer – but the club is very much open to everyone and all perspectives, views and ideas are most welcome (indeed encouraged).
Depot Young Programmers are a group of young people dedicated to sharing an enthusiasm and knowledge of cinema through the hosting of specially selected screenings and events for young adults.
DYP produce and circulate their own marketing, organise events and aim to create unique, wider viewing opportunities for young people at the Depot. DYP screenings are curated, marketed and delivered by young people for young people, and shown once a month.
The Japan Foundation Touring Film Programme 2019
People Still Call It Love: Passion, Affection and Destruction in Japanese Cinema
Love, in all its semblances and dimensions, is a state so universally experienced by humankind that it has provided a perpetual source of inspiration in the long history of global cinema. Japanese cinema is no different. Love and the associated feelings of passion, affection, and destruction, in equal measure have all been channelled into a pivotal driving force behind the rise of many Japanese filmmakers …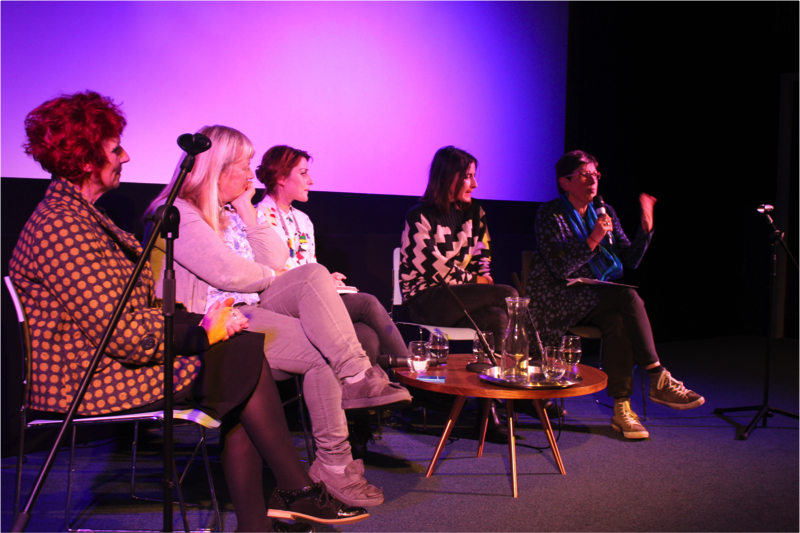 An ongoing thread of films to encourage discussion and debate, on topics ranging from the menopause to Brexit. In our most recent screening, Daughter of the Mountain, we considered the ethics of gold. Our next Let's Talk About … screening will be announced soon.