Depot's Climate Action! Festival, the climactic programme of events showcasing the voices of those being affected by climate and biodiversity decline, as well as the powerful civic action that they're taking, has come to a close after two weeks of rallying and engaging an audience of around 1000 visitors. The festival took place place in tandem with COP26 – the United Nations Climate Change Conference.
The unique film programme, that was passionately compiled by Depot's Sustainability Manager Natasha Padbury, has taken visitors around the globe; from American townships taking water-polluting corporations to court on behalf of their local river, to a South African woman who gives toxic tours of Johannesburg's gold mines; from communities across the Sahel, stretching from the west to east coast of Africa, who are fighting against mass desertification under the unifying image of a 8000km green belt of trees, to an epic journey into the human reengineering of the planet, exploring surreal lithium evaporation ponds in the Atacama to psychedelic potash mines in Russia's Ural Mountains.
For the festival's run, the screens at Depot were transformed into unique biome atmospheres, created by Depot's skilled technician Tom Oliver, which turned the screening spaces into immersive ocean, woodland and rainforest environments, using beautiful visuals and carefully orchestrated soundscapes.
Depot was delighted to work with a range of global and local collaborators to help bring context to these screenings, as well as providing captivating and inspiring post-screening panel discussions and Q&A sessions – including contributions from a tree planting scheme in Uganda via a live Zoom broadcast, UNA Eastbourne, Environmental Law Foundation, Lawyers for Nature and SouthCoast Sirens – all of which have helped give depth and direction on how to tackle some of these pressing issues.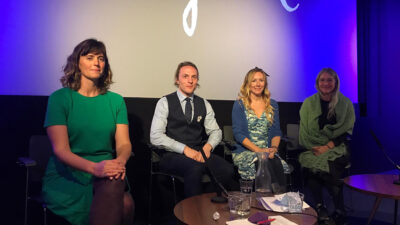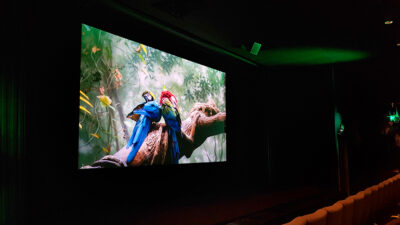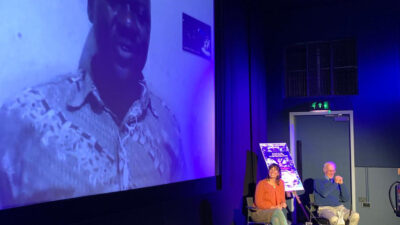 The festival has also provided an ambitious programme of engagement opportunities for the local community, both young and old, and those in the surrounding areas.
Youth Engagement
'Green on Screen' showcased four environment-themed short films made by 12 young people from 5 different schools in Lewes, made in partnership with Green United and Depot. These inspirational films cut straight to the heart of the issues that they cover (Palm Oil, Ocean Pollution, Bees and Animal Poaching) and are available for everyone to watch on the Green United website.
St Pancras Primary School took up the challenge from Lewes Town Council to make a film to send to COP26. This powerful short, 'The Future Awaits', was screened in front of all of Depot's family films over the course of three weekends.
Community Engagement
Lewes Climate Hub provided an impressive 11 days of free talks, workshops and exhibitions in Depot's studio. The Climate Hub, which is made up of 20 initiatives, brought a truly inspiring wealth of local knowledge – Lewes District Council Cabinet Member for Sustainability, Matthew Bird, has said that the Climate Hub "put on an engaging and though provoking programme of events, which will really help to focus Lewes District Council's sustainability strategy" and that "the talks and ideas around local housing and the circular economy have given Lewes District Council lots to think about in terms of how to evolve them further."
Lewes District Council held their special screening event 'Right Here Right Now', which shone a light on many key agents, organisations and individuals taking vital climate and environmental action, illustrated and visualised through creative climate shorts made by Brighton Film School students, A Runner's Ode to Climate change, A Greener Seaford, Newhaven Flood Alleviation Scheme, Help Our Kelp and Let Nature Help.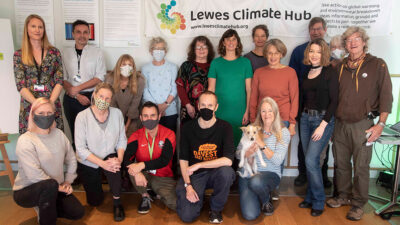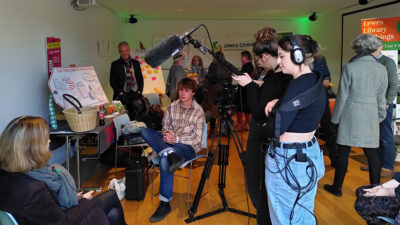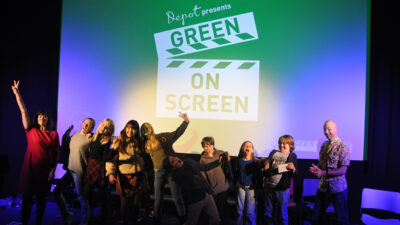 Reflecting on the conclusion of the festival, Natasha Padbury had the following thoughts:
"I've been hugely inspired by the local and wider communities' determination and dedication to just keep going against all odds. At times it's been very challenging to comprehend just how much there is to do – which we partially expected. That was the main thought that helped inform the choice of films that we wanted to include in the festival – we wanted to put a spotlight on the positive action that is taking place, rather than the enormity of the task"
"I'm just so proud and honoured to be part of a community who are working in unison with such passion and care. While we can now look back on the outcomes of the 26th Global United Nations Climate Conference in Glasgow, we must plan to forge ahead to the future – I've certainly come away with renewed passion and purpose about what to tackle next and we hope it has inspired you to stand up and take climate action!"
Depot offers a huge thanks to all the funders, partners and contributors who have helped make the Festival a huge success and to our customers for coming and taking part, including:
Lewes Climate Hub
Green United
Lewes District Council
Brighton Screen and Film School
UNA Eastbourne
Environmental Law Foundation
Lawyers for Nature
Southcoast Sirens
St Pancras Primary School

Presented with support of the BFI Film Audience Network, awarding funds from the National Lottery in order to bring this project to more audiences across the UK.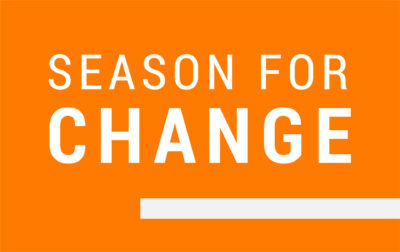 Part of Season for Change, a UK-wide cultural programme inspiring urgent and inclusive action on climate change, led by Artsadmin andJulie's Bicycle, and supported by Arts Council England and Paul Hamlyn Foundation.
Part of the UK Green Film Festival event programme.